Relationship problems
The child of a failing relationship
Despite the best efforts of couples and counsellors up and down the country, sometimes couples decide that it would be best for them to split up. It is hardly surprising that this can be a very emotional time and can cause chaos in your world. Of course you know that you will get through this time with the support of family and friends, yet it can be daunting at the start.
Of course the breakup is made infinitely more complex if there are children in the relationship. This means that as well as dealing with your own pain you have to help your child to be impacted as little as possible and help them through the change. Separation and divorce can be very frightening for children, all too often they can feel that they are in the middle. Sometimes they might feel that the split is their fault, perhaps mum is always shouting about their room being untidy and now she is leaving. Sometimes they feel they have to protect one parent from the other by lying about what is happening. Sometimes they can feel worried about what friends or classmates might say.
The key to helping your child through this difficult time is to remember whatever your difficulties with your ex-partner, that isn't your child's fault. Children cope best when they know that both of the parents that they love will be around and there for them in the future. While there may be some exceptions (if one partner is abusive for example) it has been shown that children cope best when they have stability in seeing their parents.
If you can put yourself in their shoes for a moment, perhaps you can see how difficult the choice might be. Imagine being asked which parent you like best or which of your two children you would want to keep. From that child perspective it can be very hard when mum and dad are fighting over your affections or a court is asking who you would like to stay with.
Many couples who are in therapy say that they don't want to split up because of the effect on the children, often it is the only thing the couple agree on. If the couple do split then it is one of the few things that they must be able to talk about. You and your ex-partner need to discuss where the children will stay and how contact visits are going to work. How you are going to communicate and discuss things about your child's future (for example which school they will go to) and their healthcare. Special days such as birthdays and Christmases and seeing grandparents can all prove very jugular in deciding what is the best course of action. Finally there will be many practical things such as childcare and the school run which will need to be addressed. Where possible you can include your child if they are old enough to have an opinion, but there needs to be compromise for your child's welfare.
As an American TV judge is keen on saying on her program, "You're supposed to love your children more than you hate each other" and this is perhaps the key remembering - that you are doing what is best for your child not what is best for you or will hurt your partner the most.
Share this article with a friend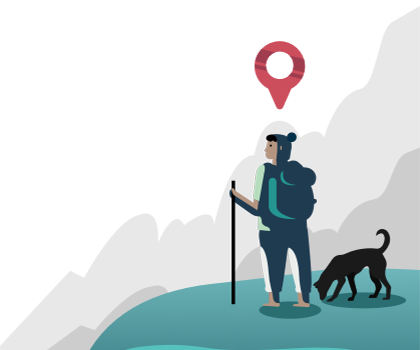 Find a therapist dealing with Relationship problems