Relationship problems
Is your relationship drifting apart?
Affairs, bickering, infidelity, abuse and fighting, there are many reasons that a relationship may come to an end. Yet one which is being seen frequently in consulting rooms is couples who have grown apart. Often they are not aware of the process happening until the gulf is quite wide, and they feel powerless to do something to get back.
There are many couples on this track and common reasons for how they arrived at this point. Married life has become the norm. It is the routine that happens every day. There is no excitement in it. While there might be challenges and problems to overcome, there is a sense of 'production line' about it. This is what may happen in a long term relationship. We no longer have the buzz we had doing things together when we first dated or first were together. As one observer put it after the sheen of the honeymoon disappears we quickly fall into the rut of domestic married life.
Perhaps as a result of all the stressors of domestic life and bringing up children, you can find yourself living separate lives, perhaps he goes out with the guys for a beer after work, she has a night out with the girls, he goes to football on Saturday and she shopping on Sunday. Not only are you spending less of your leisure time together you are choosing to spend it with other people. Again if we compare that to other times in your relationship when you were closer, you are spending less time interested and communicating with each other.
It may be that you want to stop the drift and start moving back together and there are things that can be done to change for the better. It may be that you want to work through any issues or problems with a relationship counsellor. Yet it may be as straight forward as getting to know each other again. There are of course many practical ways to achieve this. You can think about date nights or perhaps you could take a class or a course together. Both have a strong element of allowing you to spend time together and re-connect.
It can be difficult at first to communicate, not because it's difficult to talk but rather because it's easy to talk about the kids, the bills and what needs done in the house avoiding the hard work which is to talk about each other and your relationship. This is a time to put your relationship to the front of the queue so that it can get the support that it needs.
It can be helpful to reminisce about the past and those things that you use to do as a couple both to bask in past glories and to remind yourself, how you can have a good time together. Perhaps you can revisit some of the activities or places. Again how can you reconnect with each other and notice the future you can have together.
Relationships change over time and they have to he worked on. Sometimes couples do drift apart, yet we can paddle back towards each other. If things start to bother you take action early and talk to your partner, get help if you need it. It is possible to come together again.
Share this article with a friend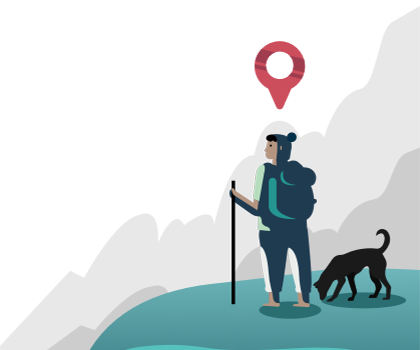 Find a therapist dealing with Relationship problems