Depression
Is psychodynamic therapy for me?
Psychodynamic therapy is a therapeutic technique that is used to help clients work through entrenched issues such as depression. Often, this particular form of therapy gets associated, and sometimes confused with, psychoanalytical therapy. Psychoanalytical therapy was devised by Freud, and he was the person who made it famous, but the only thing which is adopted by both of these particular types of therapy is that they look at in-depth issues.
Psychodynamic therapy is not as focused upon the therapeutic relationship as psychoanalytic therapy is, as it places an equal amount of focus upon the client and their relationship with the outside world in conjunction with whatever issue they're going through. This particular type of therapy is long, but not as long as psychoanalytical therapy. To give that some context, if you have psychoanalytical therapy, you may be in therapy for years as a form of intervention, and this could be a session that may occur regularly. Psychodynamic therapy offers the same level of depth but may involve having less frequent sessions with a smaller overall total. However, due to a variety of different issues and how individuals respond to them, this is not necessarily the case.
This particular form of therapy is chiefly used for dealing with hardcore issues such as depression, but it can also deal with wide-ranging issues including where individuals have lost meaning in their lives, where they have difficulty in maintaining relationships or suffer from eating disorders, addiction, or social anxiety, as well as personality disorders.
The reason I enjoy utilising psychodynamic theory is that it creates a very supportive forum in which any client can express ideas about their current position, their dreams, their ambitions; it allows for a congruent conversation to form concrete ideas about helping to develop self-esteem and plan for the future. It is also more thorough than more conventional therapies that do appear on the market, as some issues need time to breathe, to explore alternatives, and to devise a strategy which will help the client improve. In the UK, as you may be aware, the behavioural therapy is one of the primary treatment models, and although it can be very successful in dealing with short-term issues, you would agree that exploring an in-depth issue, such as why someone has lost all rhyme and reason form their existence, cannot necessarily be covered in a sufficient level of depth within six sessions.
Equally, when people are facing dealing with issues that they share, such as alcoholism or gambling addiction, group therapy can be immensely effective, and I am a strong advocate for it being utilised in such ways. I would, however, argue that dealing with more sensitive issues such as anxiety, and grouping individuals into a room who may have different areas of anxiety, such as social anxiety, self-esteem issues, depression, and even possibly coupling these individuals with people who are dealing with more horrific issues such as suicidality, is not necessarily congruent to good mental health.
Treatment programs do what they can, however, a recent study has illustrated the fact that they are prescribed and do not cover issues in a lot of depth. This is where I think that the application of psychodynamic therapy can help individuals who are experiencing intense difficulties to fully explore their issues and have a greater success rate, as well as reducing the need to have therapy again later in life.
Psychodynamics manages to achieve this by allowing the client to focus upon their whole life. Again, CBT is a very present therapy and only focuses on the present moment, however, a lot of issues stem from the past. Psychodynamics allows you to look at the past, present, and future in one therapeutic continuum. This allows you to explore how you may be repressing emotions, how you are reacting in your current relationships, and how all this is affecting your decision-making, as well as your life choices. It distinguishes itself from other therapeutic forms by allowing the client to express themselves fully, acknowledging an understanding of the past as well as the present moment, in an attempt to overcome contradictory behaviours which will ultimately see a radical improvement within life. This is an essential life tool, as after the client has left the therapy room, they have this deep level of analysis to help resolve future issues more effectively.
Therapy is a very personal choice and I would always recommend researching different therapeutic approaches to find the one that's good for you. However, if you wish to have a therapeutic style that is effective and is specifically dealing with in-depth issues, I would recommend psychodynamic therapy.
Share this article with a friend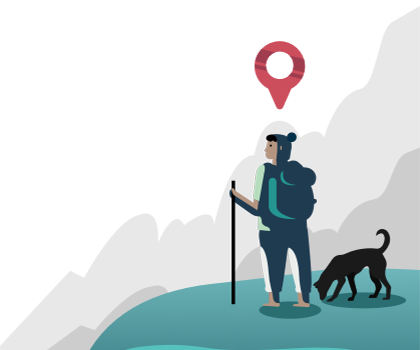 Find a therapist dealing with Depression