Anxiety
How to deal with panic attacks on your own
Most of my clients who experience panic in some shape or form ask me what they can do in stressful situations. I have given a number of tips which have helped my clients to reduce or even eliminate anxiety in various scenarios. If, in the panic situation, one needs to see - for example, if you are in the process of driving or doing a task which requires sight - you will not be able to close your eyes because this will have serious consequences. However, if you are in a situation as a passive onlooker - for example, in the hospital waiting room or on a train - closing your eyes will help you with these exercises. And, the more that you practise them, and your skills in reducing all the physiological 'symptoms' of being anxious increase, the less likely you are to experience fear in the first place.
The following list of techniques can be used on their own or in combination. The more you repeat these suggestions, over and over again like a mantra, the more effect it has on confidence and well-being. These techniques have come from years of working as a psychotherapist, dealing with patients in hospital settings, working with the military and in acute mental health care.
1. Close your eyes (if it is safe to do so).
2. Breath in comfort and ease and breath out tension and fear. Repeat three times.
3. Imagine being in a special place - real or imaginary - where you are safe, relaxed and in control of the way you feel, think and behave.
4. Begin to feel like your 'best self' - the person who you want to be.   
5. Tell yourself that the more you breathe in comfort and ease, the more your tension will decrease automatically.
6. Tell yourself that the more you breathe out tension, the more you will feel confident.
7. If you still feel anxiety in your body, tense a muscle group for a minute and let it relax.
8. Imagine the whole of your body relaxing and letting go from your head all the way down to your toes.
9. Imagine your heart rate decreasing and gaining more control.
10. Tell yourself that the more you relax, the stronger you become.
11. Imagine your desired future where you can fulfil your needs be happy. Go to that place and imagine the sights, the sounds and the way that it feels.
12. Put on a protective body suit.
13. Imagine reducing the size and shape of any anxiety-provoking person in the situation. Change their costume and give them a funny voice.  
12. Open your eyes, and tell yourself that you are back in the present and able to deal with any situation that comes your way.
Most of these techniques have been used successfully by my clients. I hope that you also find them helpful.  
Share this article with a friend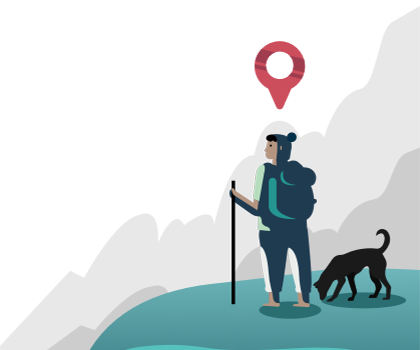 Find a therapist dealing with Anxiety