Bereavement
Grief: The final act of love
Grief is love; a reluctance to let go. Grief is the final act of love we give to those who have passed.
Coping with the loss of someone or something you love is one of life's greatest sufferings. Often, the pain of loss can feel too much; an intense feeling of sadness and overwhelming sorrow. Grief doesn't peak until months after the loss. Do not underestimate the shock and distraction. Take time and patience as you process the bereavement. 
Shock, anger, depression, and confusion may surface, to name just a few. Elizabeth Kubler-Ross created a helpful formula covering the stages of grief, however, it is important to remember there is no right or wrong way to grief, contrary to what people may say; each person grieves differently. 
Grief is like the ocean - enormous. Interchangeable. It comes in waves, ebbing and flowing, sometimes it is calm, gentle almost peaceful, other times it is overwhelming, strong, and aggressive. These are the times it can knock us off our feet, taking the wind from our sails. The enormity of the loss weighting down heavily. That feeling right in the pit of the stomach; we can feel like we are sinking in it.
Other days, it is almost manageable; life continues; we get caught up; our pain almost fleeting. A gentle wave comes to the surface when we are hit with a memory or a reminder of our loved one. We slowly learn to tread water, working to keep our head above water. Inertia. But we get through. The day passes. Much like the waves in the ocean, our pain is fluctuating.
Can we ever really learn to live well in our grief and move on from the pain of our loss? I feel we will never move on from those we love, nor would many people wish to, however, we can move forward. We can learn to live with our loss and, eventually, the pain eases. We adapt. We move around our grief and we can eventually rebuild a life without our loved ones.
It may continue to permeate long after our loved one has passed but, with time, strength, comfort, and compassion we can work through that loss, eventually meeting acceptance, and finally meeting hope. Hope for the future.
---
How to take care of yourself when grieving 
If you are struggling with grief, it is important to take extra care of yourself. Healing takes time, it takes patience. There is no timeline for grief. Grief is not one emotion, it is an experience - a process. Do not compare your grief to those around you; each person's experience is different. It may be a very private affair, a lonely journey. However, do remind yourself you are not alone.
Here are some protective factors to help you along this journey:
Take time and care
Do not try to do everything at once. Set small targets that you can easily achieve. Build on that.
Seek and accept support
Talk through your feelings with friends or family. You cannot travel this path alone. You need the support and care of others. If friends or family are unavailable, seek professional support.
Spend time with people
Grief may be so intense that you just want to withdraw or isolate yourself. Take time for yourself, yes, however, lean on those around you. Get involved in something -  volunteer or set a project. Getting involved in work or some other activity you enjoy can keep you focused and offer a welcome distraction from your grief. If that activity is especially meaningful or helpful to others, you might find it also raises your spirits and strengthens your sense of purpose.
Implore lifestyle changes
Greif can, at times, feel like we are out of control. Take your control back where you can. Eat well, do gentle exercise, mediation and make time for self-care. Making healthy changes will also massively improve your well-being at this difficult time.
Pace yourself
Grief is exhausting. It takes a lot of energy to feel so intensely so often. Allow yourself plenty of time to do everyday tasks and don't over-schedule yourself. Take your rest when you need to and offer yourself some kindness, allowing yourself grace.
It is important to listen to your body, asking yourself what you need that day. Each day will vary. Treat yourself well, and do what it takes to manage that day. Keep the faith. Grieve your heart out, allow each feeling to surface, listen to the songs, watch the films, embrace it when it's there, and enjoy the peace when it's not. Crying is therapeutic - allow yourself to fall into it when needed. This will give you the strength to pull out of it when necessary. 
Remember, the intensity of grief does not last forever. The love you have for your loved one will. Holding onto grief is not holding on to love - survivors' guilt is a thing! Eventually, you will learn to live around the grief, influenced by the legacy and love of your beloved.
Hold on. 
 
If you feel you are unable to cope and feelings persist, do contact your GP, a medical professional, counsellor, or seek support from a local grief support group.
Share this article with a friend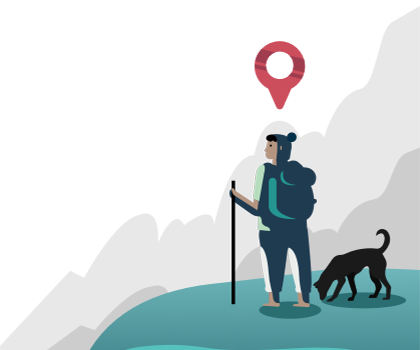 Find a therapist dealing with Bereavement