Relationship problems
Getting over an unsuccessful relationship
One of the most rewarding and exciting events in life is meeting someone special and falling in love with them. Unfortunately, on the flip side, one of the most painful experiences in life is if that relationship breaks down. It can feel like mourning the death of someone. A huge tsunami of sadness and despair may drown you. In truth, you are actually grieving the loss of someone, but you are also probably mourning the loss of what you believed was a bright, secure and happy future and all those plans you had.
All shattered now. For whatever reason you and your partner just couldn't find your way forward together. Maybe and especially if it was a brief romance, the focus was on the physical attachment. But if it was a relationship that developed over months and years, then there was probably more intimacy and trust. Either way there can be a lot of painful emotions.
Over the period you are mourning the loss of your relationship, there will be lots of things to remind you of your loved one. Favourite places where you used to eat, songs that you shared and friends that you both developed. You have to come to terms that the person you fell in love with is still around and unobtainable to you, they may even be in a relationship with someone else.
How long will the pain and longing go on for? If only I could tell you - give you a formula to estimate the time. But it doesn't work like that. Even the wisest man or woman in the world can't predict for you. It's a journey that you have to go through, but there are some tools that can help you along the way.
Remember, firstly, that it can and usually does get better. But initially you will have to feel the pain and not avoid it. Pushing it away only means it is likely to come back and hurt even more. Cry, shout, feel angry. All normal reactions to a loss.
Explore what the other person gave to you. Did they support you and make you feel better about yourself? If so, how do you get that support from within or somewhere else? Maybe he or she gave you courage to face certain challenges in your life. I wonder why you couldn't do so yourself?
Stop and really look at the relationship. List what was good and not so good about it. What were his/her positives and negatives. Usually when in mourning for an ex partner, we tend to focus on the good things she/he brought. But the relationship broke up for a reason(s), look at those reasons and accept.
Talking about your loss will help. Exploring with someone (be it a friend or a professional) the good and not-so-good aspects of your ex will help put things in perspective and with time hopefully you will have less and less longing for those positive, feel good chemicals (dopamine) the body produced when you were with your loved one.

Maybe in time you will be ready to love again. Maybe you will do so more tentatively because of the memories of the hurt you felt from this breakup. But humans want companionship, long for it and so when you are ready you'll go looking again and hopefully find that someone special.
Share this article with a friend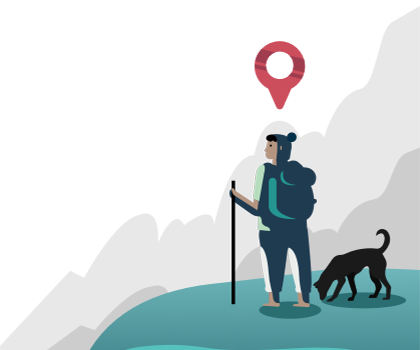 Find a therapist dealing with Relationship problems