Anxiety
"Fairytale of New York" - the darker side of Christmas and how psychotherapy can help
This hauntingly beautiful song by the Pogues has been my favourite Christmas song ever since I first heard it. I love it for many reasons, including its engagement of the darker side of Christmas and the pain and sorrow many people feel at this time of year.
The song begins on "Christmas Eve, in the drunk-tank". A man is under arrest (presumably for being drunk and disorderly). An older man says he won't see another Christmas and sings "The Rare old Mountain Dew". This is too much for the younger man who turns his face away and dreams about a lost love he had met on another Christmas Eve, some years before…
It was a magical night – he was handsome, she was pretty, "Queen of New York City", the band was playing and they kissed on the corner and danced through the night. Their love kept out the cold of a New York winter and together they could conquer the world: "You promised me Broadway was waiting for me".
But the dream turns sour – he recalls a furious, drunken row; they scream insults at each other, he berates her for being a drug addict and she hopes its their last Christmas together.
The song ends with the doomed lovers in more reflective mood, though still bitter as they pick over the remains of their relationship - "You took my dreams from me when I first found you…".
Perhaps this feels familiar, as Christmas can often follow the same pattern. Excitement and anticipation on Christmas Eve. On Christmas Day, tensions rise through a long day in close proximity to relatives, stirred by large volumes of alcohol, leading to a blazing row. Boxing Day brings sober, hungover reality and regret at what was said and the loss of another "perfect" Christmas. The following Christmas is the spent alone, brooding over the past, fractured relationships and the pain of what might have been.
Many people chose to spend Christmas alone and enjoy the experience, but it can be painful and lonely to not have friends and family to share with at this time of year. We are literally bombarded from early September with images (adverts, films, newspaper articles) of the "perfect family Christmas". In this age of social media, the effect is magnified through the millions of posts about what a wonderful time everyone is having - a constant reminder. The truth is that very few people's lives are really as perfect as they make out, but that is little comfort.
How can psychotherapy help?
I am going to look at how talking with a therapist can help you with Christmas, in preparation and on the day, and if you will be alone this Christmas.
Preparing for the day
If you are spending Christmas with relatives, are secretly dreading it and worried about a possible confrontation, it can be helpful to talk to a therapist about what is worrying you. If there are simmering tensions between you and someone else, it might help to talk to them about beforehand in a calm moment, rather than in the emotionally charged and alcohol-fuelled atmosphere of Christmas Day. That may seem daunting, but a therapist could help you think through the origin of the issue, work out what you want to say and how to approach the person concerned. This in itself can help take a lot of the heat out of the issue and create a better mood on the day. Even if the issue can't be resolved yet, you might at least be able to agree a Christmas truce.
It might also help to think through any changes you might want to make yourself: New Years Resolutions can help you make positive changes in your life but the problem is they often don't last past January, despite good intentions. It's still worth spending time drawing up a list of things you would like to change in your life, but how about starting the changes now, rather than in January? Making changes a couple of weeks before Christmas can mean you notice the benefit this year rather than next, and you will also get to practice your new approach to life for sometime before January starts, giving you the confidence that you can sustain the change.
A therapist can also help you think about possible pressure points and triggers; identifying the moments or behaviours which are likely to cause a problem or a row over Christmas before the holiday starts can help you think ahead and avoid confrontations.
On the day
If there is a particular trait or habit of a relative which you know really annoys you (the way your sister-in-law keeps scraping her cutlery on her plate or your brother-in-law's rants about cyclists for instance), thinking about how you respond and why can help you avoid losing your cool when it happens again. You could even practise simple techniques such as counting to ten before reacting and breathing deeply: breathing in for four seconds, filling your diaphragm, holding your breath for four seconds and then breathing out for four seconds, engages your parasympathetic nervous system and calms down the areas of your brain which are triggered in confrontations, fights and arguments. Waiting, breathing and thinking before you respond can really help.
Taking a break is also a good idea – if you feel the temperature rising, going out for a walk can allow you to let off steam for a bit. The exercise itself will release endorphins, dopamine and other chemicals which will help you feel calmer and happier. If there is someone you are struggling to communicate with, you might find it easier to talk to them when you are walking together, partly because of the chemical effect of exercise but also as walking next to someone is less confrontational than talking face-to-face.
Alcohol can be a problem for people, even if they do not consider themselves to be alcoholic, and Christmas is a difficult time as it seems to give permission to drink a lot more over a longer period of time than at other times of year. This is obviously unhealthy, but it can also fuel conflict. Alcohol lowers inhibitions and magnifies feelings: if you are angry, it will make you angrier and can also lead you to say things you might otherwise keep to yourself and will regret later. It clouds your ability to think and consider other points of view. This doesn't mean you can't have a drink at all, but it is a good idea to try to drink moderately: having a glass of water between each alcoholic drink, not starting until later in the day, and taking breaks from drinking will help you avoid a hangover and also create a calmer and happier atmosphere at home.
If you are lonely
Loneliness can feel even more painful at Christmas. You may be contentedly alone and quite happy, but you might also not have anyone close to you to share Christmas with and be really missing the contact and love. Perhaps you have fallen out with people, have lost someone special, or maybe you have always struggled to make and keep friendships. There can be lots of reasons.
Speaking with a therapist can be the first step to breaking this isolation. Psychodynamic psychotherapy is a relational therapy: therapist and client build a trusting relationship and use it to look at patterns in how the client relates to other people, how these patterns developed and how you might be able to make changes. It can help build your confidence to speak to other people about your feelings and to identify what it might be about relationships which make you anxious. It can also help you think about ways to break your loneliness and the steps you can take to get closer to people.
You may be lonely because someone has died or a relationship has broken down, and therapy can again help you mourn these losses and move on.
We all have the potential to be in the drunk-tank on Christmas Eve, brooding over lost love and broken dreams, and perhaps that is where you are this year, but its not inevitable, and talking with a therapist could be the first step to making the changes you want to in your life. Wherever you are spending the holiday season, whoever you are with or whether you are on your own, I wish you a very Happy Christmas and a peaceful and prosperous New Year. Talking, with a therapist, with the people around you in your life, can help you take steps towards both.
Share this article with a friend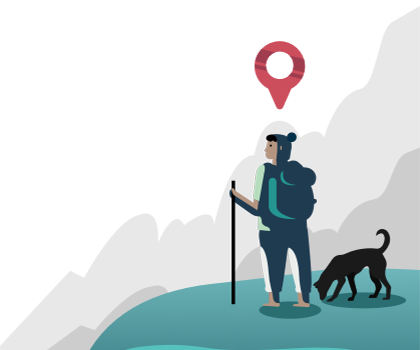 Find a therapist dealing with Anxiety