Depression
Depression and helping yourself
A considerable part of the work of counsellors is with people suffering from depression and anxiety.  What is depression and it there anything which you can do to prevent or cope with it?
What is depression?
A dictionary definition of depression might be a mental condition in which the sufferer or patient suffers a mental crisis, typically with a lack of energy and difficulty in maintaining concentration or interest in life. However, this is a very simple definition of clinical depression some typical symptoms might be:
A difficulty in concentrating or focussing on tasks
Feeling constantly tired or sleeping much of the time
Feelings of inferiority, and/or guilt
A sense that everything is against you
A loss hope or interest in life or normal activities
It also possible that individuals might have thoughts of harming themselves
Typically someone who has some or all of these symptoms on most days would be considered clinically depressed.
What causes depression?
There is no single cause of depression and perhaps this is not surprising given the range of depressive illnesses. Perhaps not surprisingly there is often a trigger for depression, perhaps a loss such as depression or the death of a family member. Yet there are other factors such as medications or personal problems such as conflict or loneliness which can trigger depression. Research has shown that depression is more likely if a member of your family has suffered from depression in the past.
What can I do?
If you are feeling depressed, there are things that you can do to help and similarly will help prevent depression taking hold in the first place.
Seeking help from your GP is a good start; they can suggest ways to support you while you are recovering. While part of that may be medication they can also access other therapies and adjust other medications if they are implicated in your depression.
You can make time for yourself. By making sure that you get regular sleep you can make sure that you are rested, yet it is important that you follow a regular sleep pattern so go to bed at your normal time and try to rest or sleep for about 8 hours. 
It can be difficult to turn off, we have ideas, thoughts and fears running round our heads at 100mph as soon as we close our eyes. You can use relaxation techniques which help relieve these symptoms and allow you to rest.
Exercise has been shown to help lift and maintain mood. Many sufferers who run or walk also find that it lets them clear their head of the anxieties buzzing round their head. Research has also suggested the endorphins released during exercise may have a positive effect. Certainly exercise can only benefit your health.
Keep doing the things that you enjoyed before you were ill so if you were a member of a club or a society keep going or if you had a hobby try to maintain your interest. As with exercise it can be difficult to motivate ourselves but just do it and you, over time, will start to feel more positive and confident you have become.
Talking through how you are feeling can make a big difference; it can help you get some control back in your life. You can take time to look at your fears and your feelings about them. Often when depressed we catastrophize and its only when we step back that we get things in proportion. Supportive family or friends can help, although many people prefer visiting a professional counsellor for help.
A counsellor will work with you without judging you at your pace. They can offer a safe confidential space to work through your problems and find solutions which will work for you. Indeed it has been shown that talking therapies are very effective in people with mild to moderate depression.
However you decide to tackle your illness, taking care of yourself and asking for help will give results so look after yourself – Good luck.
Share this article with a friend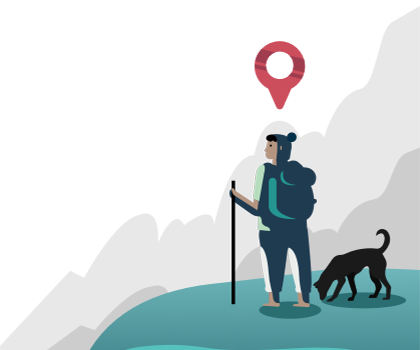 Find a therapist dealing with Depression