Relationship problems
Communicating the hard work of relationship problems
Modern relationships are hard work and perhaps that is why so many of us have relationship problems. Many articles will talk about the importance of communication as a fix. Yet while communication may be the cornerstone in repairing relationship problems it is perhaps what you communicate about and how you do it that gives the results.
Often couples will say that they have just drifted apart and they no longer have anything in common. It is worth just exploring with your partner what that means for your relationship. Do you both have to share all interests for you to have a relationship? Perhaps he can't love you because you like shoe shopping. Usually the reason is deeper, do you spend less time together since you first met – why is that? Could you change it and go on dates or a walk? Healthy relationships often have both partners with outside interests, yet that enriches their lives when they come back together. Perhaps there is something in that about prizing that time. Perhaps your relationship problems are about balance. For example, he is always out at golf so you don't see him or get the chance to do your own thing so you start to resent that, perhaps that is the area to start fixing.
Sometimes when thinking about communicating, some subjects just bring up dread. You always fight if you talk about how your mother-in-law talks down to you. Money always ends in a fight with one partner accusing the other of being a spendthrift. If you have different libidos, sex can be a subject that is charged with angst. Yet left to fester these relationship problems undermine the partnership as the list of subjects with avoid me stamped on them grows and grows. In reality you are detaching from your partner over these subjects and it drives a wedge between you.
The answer is communication but being careful to talk about your feelings and thoughts. Be very suspicious when using absolutes or saying what the other person does. "You always defend her!" is likely to produce a bad and hostile response, you could try "When you defend her, I feel that" this talks more about you and the relationship and is less accusatory.
The reality is that there are relationship problems in all of our relationships. There will be big ones like when you embarrass you partner, or the small seemingly unimportant times where you don't say what you really mean. Left over time they build and so the best policy is to talk about concerns as honestly as you can be. Try to remember that they love you and you will be okay.
Some people find that they need relationship counselling to start to deal with their relationship problems and indeed it can be a good way if you feel that your communication has got to a stage where you no longer seem to hear each other. Most relationship problems can be overcome if both partners want it, and maybe that is something worth working for.
Share this article with a friend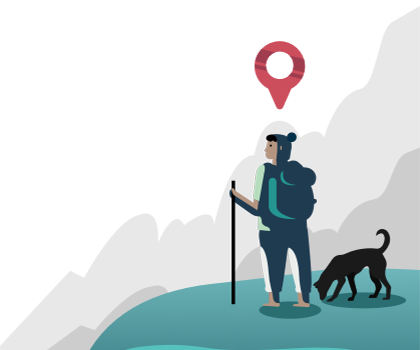 Find a therapist dealing with Relationship problems