Relationship problems
Can relationship counselling help
Relationship counselling can seem like a big step for any couple. Many couples will go through their fair share of disagreements and fights in their time together, so when it the right time for relationship counselling. The honest answer is that there are no hard and fast rules. It is much more likely that the couple will know themselves when the time has come for relationship counselling.
Often the key indicators are seemingly endless fights that start or focus on the seemingly trivial. A moment in the relationship where one or both partners are building up resentment, frustration and repressed anger that their partner is no longer interested in their well-being. Of course sometimes those coming to relationship counselling arrive there because of an event or events that are tearing the couple apart such as an affair, in-laws or children.

Starting relationship counselling
Relationship counselling in many ways seems a daunting prospect and often one partner more hesitant. Common feelings are being anxious about talking about intensely private and sensitive matters with a stranger, or a sense of failure that you cannot sort out your relationship on your own even that you might have to justify or defend yourself to another third party. While that first session might be difficult, often the process of just doing something positive can make the difference can make you feel like you are changing.
A common mistake by people outside of relationship counselling is it is the role of the counsellor to referee, to suggest that a particular behaviour is bad and another is good. Counselling is not about negative criticism of you or your partner or to give advice. This is to mistake the value of the therapist who offers the couple the chance to communicate more effectively by helping them to manage time, avoiding game playing like sulking or playing the martyr and helping focus on a deeper understanding of the issues. Perhaps for the first time couples hear not just the words but the feelings behind them.
There are a variety of approaches in relationship counselling but the general principles are the same to help the couple to be able to effectively co-operate and communicate on resolving their problems and transforming their relationship. Ultimately the only people who can change your relationship are the two people who are in it. Relationship counselling aims to give you the tools and skills to do that effectively.
What if one partner won't go to counselling?
If your partner will not go to relationship counselling, there is still some benefit to be had from individual counselling. It can help you to manage your feelings and the changes around you. It gives you a safe environment to explore the options open to you and a place to try out how you might want to communicate those to other people. You may find that your partner is wants to join you at a later stage.
Many who have been in the process identify the calming influence that the counsellor can have on the couple's communication and how for the first time they feel that they are making forward progress. Relationship counselling can make a big difference when a couple has reached a point when it seems difficult to solve the problems by themselves. It is a step well worth considering.
Share this article with a friend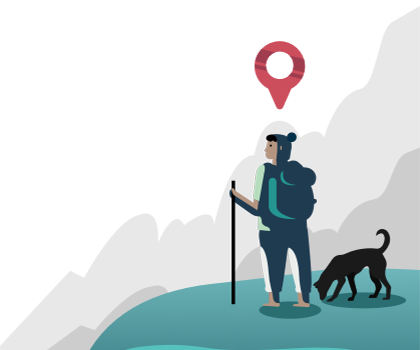 Find a therapist dealing with Relationship problems