Bereavement
Bereavement, the process of loss
Coping with death and loss is a very individual process.
Bereavement and loss will touch our lives at some point and although loss of a job and loss of a loved one are very different life events, it is surprising how many of the same processes that we go through. In this article I will be talking about the loss of a person, yet the feelings and difficulties can apply to any loss.
What is Bereavement
Bereavement is a period of adjustment as we come to terms with the death of someone we love. There is no time limit which this process will take place, it takes a form and a path unique to us all. Some of the more common effects of bereavement attach to our spiritual life, or emotional well-being and even our physical health. We hurt, at times it seems as though we can't go on because the person was such a big part or support in our life.
Around 1,000 people in the UK will lose a partner each day, so while your bereavement is unique, you are by no means alone. It is also important to realise that grief and bereavement are a process, one which has evolved to allow us to emotionally deal with loss. During a bereavement it seems our lives are thrown into chaos and we have am cauldron of feelings of anger, disbelief, panic or confusion. It is disorientating it is difficult to come to terms with and most all-consuming of all it hurts.
The hurt of grief
The pain of loss is unlike any other: Should you break your leg the paramedics will come and scoop you up. You will be given pain relief and the leg will be set and you will be given tablets to remove the effect of the discomfort. Pretty soon you are hobbling around on crutches, getting on with your life and then your cast is taken off and you are better, the pain a distant if uncomfortable memory.
With loss, there is no analgesic, just a huge hole in your life where there used to be support and love. Queen Elizabeth the second once said that Grief is the price we pay for love, and there is more than a ring of truth to that statement. The more we loved a person the more emotionally attached we were to them the more acute the pain seems at their loss. We are reminded of our loss each day as we try to adapt our lives to some new configuration.  Yet even in doing so the smallest thing can prove a powerful reminder of our loss, a favourite TV program, a phrase, their chair and so on which seems to hold power over us to trust us back in the depths of pain.
Our lives can seem to become difficult, relationships can become strained. Many clients who come to me, discuss friends and family almost getting tired of them talking about their bereavement. They avoid them, seeming to not understand the depth and nature of their feelings. There seems to be an understanding that after the death up to the funeral, there is sympathy, empathy and a hushed supportive tone. After the funeral this can change to being asked how you are getting on, although as time goes on it feels more as though you are being asked out of politeness than concern. Then there comes a point where others feel you should be over it, snap out of it regardless of how you actually feel. It is in these second two stages that a lot of the pain and loneliness comes.
What can help
There are some three key things that you can do that seem to help most people come to terms with their bereavement
Look after yourself, it is easy in your grief to not take proper meals or to not bother to get dressed or go out. This will sap your energy your reserves that ultimately will see you through this process.
Get support, it is easy to feel that you are alone in your bereavement, that you have to be strong and don't want to trouble others with your burdens. Yet especially at this time you will find friends and family want to help. Perhaps you will help each other. If you really don't have support around you then a counsellor or a support group can offer help in your bereavement.
It is okay to talk about the person who has died, many people feel that after the funeral that the person's name shouldn't be mentioned in part to protect sensitivities but in part they are concerned about what to say. It's okay to talk about them the good and the bad celebrate the person they were.
People do come out of the other end of bereavement and it's important to realise that you will too, however, it is equally important that you give yourself the time to do so.
Share this article with a friend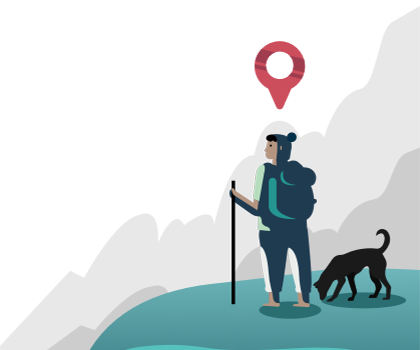 Find a therapist dealing with Bereavement