Anxiety
Are you winter ready?
All aboard... only one household at a time! Where we are heading, though, is anyone's guess. Think magical mystery tour. And it's going to be a bumpy ride so hold on tight! We're navigating unchartered waters. Black clouds loom above. We're dodging storms and we're all at sea. Argh!
 
This is how living with the uncertainty of Covid-19 feels at the moment, as we try and steer our lives as best we can as well as keep up with the ever-changing government information. It's not easy. 
 
With a 2nd lockdown now underway to prevent households from mixing as we hit the second wave, we appear to be going backwards rather than forwards. We find ourselves in the same boat as earlier this year, with no end in sight this time and it's difficult to plot a course and make firm plans.
 
What kind of Christmas are we going to have this year? The turkey will definitely fit into the oven. If you are planning on getting married or have special events planned, it's an anxious time. Everything needs recalibrating and there is a real possibility that the virus is here to stay for the foreseeable.
 
We need connection with others and we are missing contact and choice. We're missing crowds, family and friends, parties, jostling, events and hugs and kisses. It's all very disconcerting. 
Our lives are being regulated and living with restrictions and curfews is hard. At times, I feel like a prisoner at an open prison living a half-life.
 
We are in for a "tough winter", says Boris. With the nights drawing in and the temperature dropping, it feels quite different to eight months ago when we first went into lockdown and when the days were brighter. This is going to be particularly hard for those who live on their own and can become isolated quicker. Everything might look sunny on the outside but not necessarily on the inside.
The Body Coach – Joe Wicks MBE - who kept us going in lockdown has opened up recently about his struggles in remaining positive and optimistic and it's taking a toll on his well-being. I think winter plus a global pandemic and fragile economy are going to make this extra tough for everyone. So, check-in with those who appear to be fine. 
 
This has led me to wonder how communities in cold, dark countries cope in wintertime. Norwegians, for example, have short days in winter in places like Tromso and Svalbard in the Arctic Circle. They are cast in darkness throughout winter with only two to three hours of indirect sunlight a day. Their secret seems to lie in their optimistic mindset where they see events as challenges and opportunities to learn and adapt rather than stressful. Norwegians look forward to winter, enjoy their winter sports and seem to make their own weather. 
 
There are also some upsides to Covid-19.  More people working from home means a better work-life balance for commuters. Flu cases are significantly down in the southern hemisphere due to the effect of lockdown and social distancing and the prediction is that it will be similarly low in the northern hemisphere. 
Tips and strategies to help this winter
Try to go with the flow
Living with uncertainty means we are unable to make any firm plans. If we can find a way to go with the flow, it will help us to stay afloat. So, not just having Plan A but B and C as well, and as many as it takes until we find one that helps us feel more in control of a situation that is out of our control.
Focus on a goal or work towards something
Do this every day, every week, every month and through winter. This could be exercise and following a fitness regime; learning a language or losing weight and eating healthily. Perhaps taking up a new hobby or speaking to friends you haven't spoken to for a while. Take control of what you can.
 
Have things to look forward to
Making plans for the future is important for our well-being. So, put dates in the diary and plan ahead even if it is hard to plan right now.
 
Focus on the small things
Think about the short-term instead of big things:
A dog walk in the sunshine.
Curl up on the sofa with a cosy throw, cup of tea and a good book.
Plan date night with your partner. Dress up, put all tech away and cook a nice meal together, light some candles (hygge style). Perhaps watch a movie together to finish the evening off.
Be kind to yourself
Covid-19 has decimated many industries so, if you have lost your job, remember that it isn't a reflection of you. You are a Covid-19 casualty. Be kind to yourself and focus on your self-care.
Share this article with a friend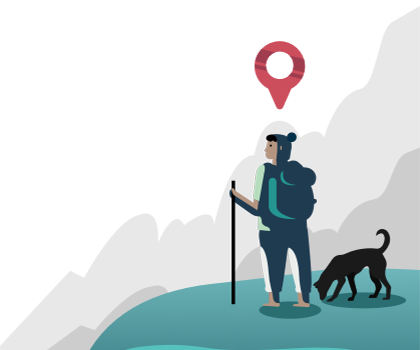 Find a therapist dealing with Anxiety