Anxiety
Anxiety about weight gain over Christmas
Is the black cloud of depression looming?
Are you becoming anxious about how to manage your eating over the festive period?
Are you worried about meals out - with work, with friends, with family?
Are you worried about gaining more pounds?
Are you worried about your self-control?
Christmas for people who constantly monitor their weight is tough.
There is no easy fix. All the reasons why dieting is hard are multiplied over the Christmas festivities. You are unlikely to be able to stop your worries but you can help to make your dieting behaviour more manageable and have a belief Christmas can be enjoyed.
Be honest with yourself-acceptance
Remember people love you for who you are, not what you look like, or what you eat.
The reasons for your dieting behaviour will not be solved overnight
Your weight control will not get better because you had a miserable Christmas full of self-denial
It is likely that you will gain weight, most people do!
This weight gain is not the end of the world, although you might think it is.
You will feel guilty, possibly because of labels you give yourself, or society gives you. This is unlikely to change immediately, and is probably why letting yourself enjoy Christmas will be hard.
Accept the guilt as part of your food journey. Take each day as it comes, with a clean sheet.
Feelings of guilt and shame are very common with those constantly watching their intake. It is unlikely you have anything to feel guilty or shameful for.
There will be good times and bad times. It is really useful to remind yourself of positive things. Often these get forgotten.
You are not alone - get a buddy
Get yourself a buddy for when times will be tough, share your anxiety, guilt and shame; ask for support.
Give yourself emotional support and love. Reinforce the good Christmas experiences, especially those not about food - meeting friends, presents - especially the ones you receive, not going to work, Christmas decorations, smells and many more.
If you have a lot of social events in a short length of time it is a good idea to decide to make a few of these more controlled. Make a plan, share it with your buddy and ask them to support you.
Should you decide to eat what you like at some social events, allow yourself to do just that, try not to monitor yourself mentally, tune it to your stomach to tell you what you will enjoy. Give yourself permission. It is Christmas. Giving yourself permission and meaning it is really important.
Guilt or shame - These are a tough burden to carry, and giving yourself permission and meaning it cannot be underestimated. Let your buddy know when you plan to eating freely, ask them to support you too.
And on the run-up to Christmas
There are two strategies you can take.
Short term fix - Diet like mad to compensate for any overeating. Unfortunately this has long-term problems. Yo-yo dieting toughens up the metabolism - it becomes harder and harder to diet and lose weight. Is a short term fix best for you? Did you do it last year?
Long-term fix - Consider your relationship with food in a different way. Food is necessary so your body can work normally - this need is identified through sensations of hunger. Food is also an emotional support, usually this emotional function begins to develop at a very young age, without us being aware.
Counting calories is all about controlling the physiological hunger. Controlling emotional hunger is harder and starts with identifying what these emotional hungers are. They are usually related to self-esteem, love, relationships, fear of loss, and pressures to conform. Start by seeing whether you can identify when you are hungry for sustenance (food) or hungry for something else (expressing an emotion), you probably have no idea what this latter hunger is, you just know you are physically full but want to eat something.
Once you begin to identify emotional needs that you meet by eating, you can begin to learn how to get them met more appropriately.
Be inquisitive. Start a new journey with food. Start a new journey about you.
In conclusion
How you approach food over Christmas is a choice. You can choose to enjoy it, or you can choose to be scared of it, and you can choose to respect the hold it has over you.
Friends and family can help, let them know how, share your intentions.
Useful resources - web sites
Health at every size: http://www.haescommunity.org/
Beating Eating Disorders: http://www.b-eat.co.uk/
Am I Hungry?: http://amihungry.com/
Share this article with a friend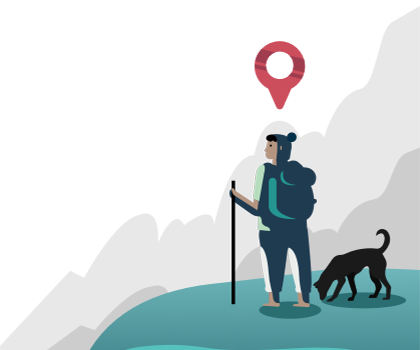 Find a therapist dealing with Anxiety