Bereavement
How to support a grieving child through the festive period
Childhood grief
Children may feel guilty or ashamed for experiencing moments of happiness after the death of a family member, or they may express anger that celebrations are still going on without the presence of the person who has died. Counsellor Zoe McPherson shares her tips in this PDF on how adults can help support grieving children through the holidays.
If the bereaved child is finding it tough to talk about their feelings or letting you know how much it affects them, it can be worth encouraging them to express themselves in other ways that might feel less daunting, or sharing your own feelings first to show that it's ok for them to feel however they are feeling right now.
One simple way to start the conversation about how they are feeling, and how they may want to celebrate over the holidays is to use free online resources like our Big Events Without You comic strip.
Just a few ways to help bereaved children over the holidays can include starting a new family tradition you can all celebrate together to help remember the person who has died, or doing something like creating a special ornament or lighting a candle for the person who is gone.
If you are looking for a practical way to help children express their grief, there are a number of free resources, articles and activities you can try. We've put together simple guides for parents and children on making a memory box and grief journaling to get you started.
Coping with grief over the holidays
If you are worried someone you care about may be struggling to handle their grief over the festive season, there are a number of signs you can keep an eye out for. These can include:
trouble getting out of bed

neglecting their personal appearance or hygiene

not eating properly

feeling unable to work or do typical activities

expressing feelings they can't carry on without the person they have lost

taking anger out on those around them
While these can all be normal parts of the bereavement process, if these go on for an extended period of time it can be a sign someone may be struggling to cope and may need additional help and support from a bereavement counsellor or therapist. If someone you care about exhibits the following thoughts of behaviours, it can be a significant indication that they need additional, professional support:
acting recklessly

expressing suicidal thoughts

erratic or violent behaviour
Do you feel like you are struggling to come with your own grief over the hoildays? Discover how to manage grief over Christmas.
Looking after yourself
Take time to practice self-care and compassion. Being there for loved ones is important, but it's just as important to make sure you are still looking after yourself. We can't fully support someone and be there for them unless we are still practising self-care and making sure we are feeling ok, supported, and stable ourselves.
Don't be afraid to express your own feelings of sorrow or grief. By showing our own emotions and reactions to our grief and bereavement, we can help reinforce the idea that it is ok for children to feel how they are feeling, to speak up, and share their experiences with us and those around us rather than keeping it bottled up.
If you are feeling overwhelmed, introducing mindfulness into your daily life could be beneficial both to you, as well as a tool to help show children simple ways to reconnect with how they are feeling physically and emotionally. It doesn't have to be big or complex; try a mindfulness app that offers short three to 25-minute meditations, or give mindful colouring a go.
Share this article with a friend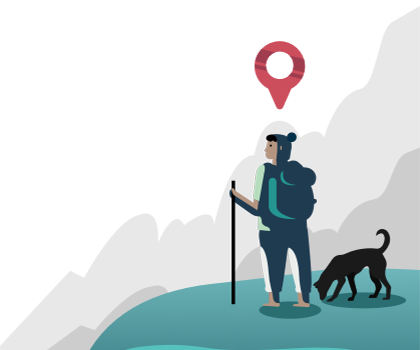 Find a therapist dealing with Bereavement