Depression
Are celebrities helping normalise mental health issues?
This is in a bid to encourage people to follow suit, with the hope of destigmatising common conditions.
Common symptoms of depression include feelings of sadness, low enthusiasm, extreme tiredness, guilt and thoughts of the afterlife. This mental illness affects over 10 million US adults and around 10 per cent of all UK adults. It affects so many people and if left without treatment, it can end in suicide.
Whilst professionals recommend various treatments for mental health conditions, an effective treatment for depression may be the act of simply opening up and talking to others.
Jay Pharoah, comedian, recently took to live television to discuss his experiences; "I was depressed as a kid. I remember when I was 12 and that was a really bad time. My mum was there to kind of help me through it…"
"I really didn't want my life anymore, I was 12. And I remember she came in and stopped me from doing stuff. It was crazy."
The National Alliance on Mental Illness promotes discussion; they say it helps "break down barriers of ignorance or unfair discrimination" against people who suffer with mental illness.
The stigma associated with mental illness often scares people, preventing them from talking about it or seeking treatment. Research shows that those who suffer a mental condition often obsess over the negative stereotypes – this can cause them to cover up their disorder, the fear building until it results in isolation.
But things are starting to change. Pharoah's comments led Jared Padalecki, actor, to post his fight with depression over twitter, where he was then cheered in honour as spoke at this year's San Diego Comic-con.
Recently, Demi Lovato dealt with her problems by announcing her bipolar disorder publicly and is now working with charities in order to help others. She said, "It's important that we're able to talk about mental health – the more we talk about it, the more understanding we are…"
Professor at San Diego State University, Jean M. Twenge analysed recent data on depression. She told CNN "Previous studies found that more people have been treated for depression in recent years, but that could be due to more awareness and less stigma."
Talking about and sharing experiences on mental illness could be extremely helpful for those suffering with a condition. Research shows that when talking about their illness, the person is strengthening their coping skills, helping them to control any stressful situations in the future.
Over the past few years, the technology industry have taken steps to try and encourage conversation between people experiencing a mental health condition. For example, last year Facebook set up "suicide prevention". The aim was to allow users to reach out to people who are suffering and connect them with resources that could be helpful.
Lisa Horowitz from the National Institute of Mental Health said, "People who are feeling suicidal also feel alienated – if they're reaching out on social media, it can be a bridge to obtain support and good prevention resources."
Share this article with a friend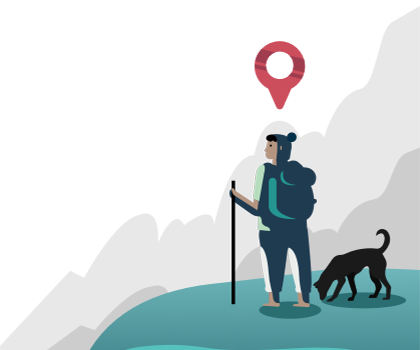 Find a therapist dealing with Depression