Mental health
Free NHS counselling to be offered to couples at risk of depression
With the Government in the midst of its £173m overhaul of mental health services in order to improve access for people suffering from common mental health problems, will the new NHS scheme created for couples and families with depression be a success or is it to all rest on more funding?
For the first time in NHS history, free relationship counselling/couples therapy is being offered to those whose relationship is in danger of falling apart due to mental problems or depression.
From April 2010 psychologists and counsellors will be appointed to work with patients who have been assessed and offered a choice of either individual or couples counselling. The aim of the government programme is to improve access to psychological therapies (IAPT). However, Health Secretary Andy Burnham, although welcoming more widely available therapy, believes that there is not enough money left in the government pot for new therapists, training or the increased demand.
Couples with problems that were not triggered by or developed into clinical depression or anxiety would not be eligible for NHS counselling and The National Institute for Clinical Excellence recommends that patients with mild to moderate conditions be offered step-based therapies such as cognitive behavioural therapy as initial treatment before medication is even considered.
*This news article was originally published 24th November 2009.
---
Public or private counselling, which is right for you?
We believe that everyone deserves happiness, but we know it can be daunting to reach out and seek help. While you can access therapy on the NHS, often there are long waitlists. What if you need immediate support?
In recent years, awareness and understanding of mental health and the importance of professional support has improved. While stigma and shame remain, generally, the act of seeking therapy and/or talking about our experiences are welcomed and embraced. By sharing our stories and continuing to talk about mental health issues, and the support available, more people can access the help they need.
There are many benefits to therapy and whether you access support via the NHS or with a private counsellor, that's up to you and your circumstances. For example, if you are referred for counselling or psychotherapy through the NHS, it will be free of charge, and while the professional you are referred to will be suitably qualified and experienced, the choice of treatment available may be limited.
Meanwhile, if you are considering private counselling, you will often have less waiting time and more of a say in who you choose and what type of treatment you will receive. Of course, private counselling can be costly and therefore has the potential to limit the number of sessions you may have. The cost of private counselling can vary considerably, depending on where you live, the counsellor and the treatment you are seeking.
Read more about the differences between free and private therapy.
---
The benefits of counselling
There are many benefits to therapy and we believe that you can reap these benefits, long before you reach crisis. In fact, we believe everyone should have counselling at some point in their lives. Life is tough and we don't need to go through it alone.
In this video, psychotherapist, counsellor and hypnotherapist, Disree Shaw, shares what she considers her top three benefits of counselling.
*This article was updated 30th October 2020.
Share this article with a friend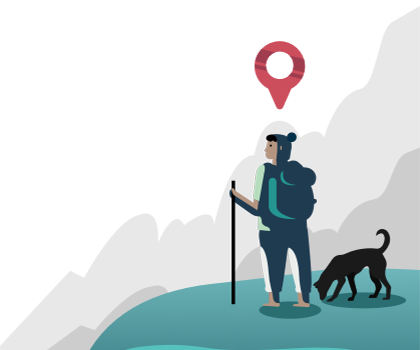 Find a therapist dealing with Mental health