Public or private counselling, which is right for you?
We believe that everyone deserves happiness, but we know it can be daunting to reach out and seek help. Here at Counselling Directory, we are dedicated to making the process as easy as possible. Below we explore the differences in public (free) and private counselling and how you can decide which one is best for you.
In 2010, the government announced plans to make psychological therapies widely available on the NHS. This led to a programme called Improving Access to Psychological Therapies (IAPT). As a result, there are many places a person in the UK can seek support, including:
NHS referral
GP surgeries
universities, schools and colleges
voluntary and charity organisations
private counselling
How do you know which is right for you?
If you are referred for counselling or psychotherapy through the NHS, it will be free of charge. While the professional you are referred to will be suitably qualified and experienced, the choice of treatment available may be limited.
The increase in people talking about health and wellness is incredibly positive, however, this has meant the number of people seeking help has also grown. This increase may mean the location and time of your therapy sessions depend on the availability in your local area. If you are seeking support, it is important to talk to your GP, your school, college or workplace to find out what is available and what options are best for you.
If you need immediate help, it is important to know that you are not alone and there are plenty of organisations available who can support you. While they are not counsellors, the Samaritans are available to talk and listen. You can call them for free on 116 123 – your call will be confidential and you will not be judged. They are simply there to listen to what you have to say. If you don't feel comfortable speaking on the phone, you can email them, write a letter or send them a text message.
If you are considering private counselling, you will often have less waiting time and more of a say in who you choose and what type of treatment you will receive. It is also common for private counsellors to involve you in planning your treatment and session duration – for example, in your initial consultation, you will talk with the counsellor, explaining why you are seeking support and what you want to achieve from treatment.
Then again, private counselling can be costly and therefore has the potential to limit the number of sessions you may have. The cost of private counselling can vary considerably. It may depend on where you live, the counsellor and the treatment you are seeking.
If you are looking for private support, it is important to do your research. You can learn more on our What's worrying you? page and when you are ready, you can use our advanced search tool to find a counsellor you feel comfortable with.
Whatever option you choose, know that you are not alone. Just by being here, you are taking a step in a positive direction. We believe the first step to change is recognising that you are ready to seek help, but if you're not ready yet, that's OK too. Be kind to yourself and know that when you are ready, support is available.
Share this article with a friend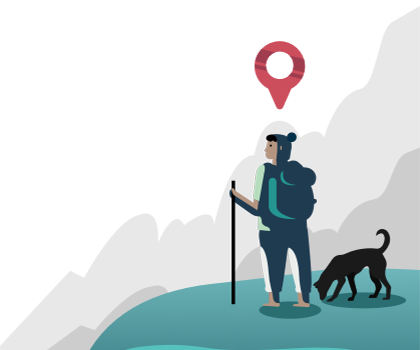 Find the right counsellor or therapist for you