Home

>

Lisa Mayall, Senior Accredited BACP Counsellor, BPS
Lisa Mayall, Senior Accredited BACP Counsellor, BPS
I am unable to take further enquiries until
21-Sep-2017
Save profile
Email me
About me
I am an experienced Senior Accredited Counsellor with over 20 years of Clinical experience working with Individuals and Couples from all walks of life. I see Couples and Individuals from my Private Practice in Finchley.
People usually reach out for counselling support when they've tried different avenues of coping and have gone as far as they can on their own or with friends and family. Counselling can help you when you are feeling stuck, Anxious, Depressed or generally in distress.  You might have noticed the same sort of patterns and themes occurring in your relationships or life generally; Where you feel lost, frustrated or just not happy...
Counselling can provide a safe confidential space to begin to make sense of your experience and to find new ways of dealing with your problems, help with some coping strategies and to find your path forwards.

I specialise in working with Individuals and Couples who want things in their life to be different and better.  I believe it takes courage to reach out for support or to get to a place where you are ready to work towards a different life...
It is a great privilege to be able to support people who arrive in distress low mood or anxiety; who are in a place of crisis or feeling that life is grey; and on leaving, feel more self aware, positive and empowered and feel they have gained a new perspective on things and a clearer direction in life.
In Counselling you can share anything that is troubling you and be listened to in a way that helps you understand yourself better. Sometimes you may only need a few sessions to talk about a specific issue or you may want Counselling over a longer term period depending on what you need.
The goal might be to help you feel:
-   An increased self-awareness and compassion for your journey and your struggles.
-   A greater sense of clarity about your next steps
-   Knowledge of some coping strategies that are specifically helpful for you
-   So you feel you have/can bring about effective change in your life
-   To enhance your sense of wellbeing and happiness.
Counselling can help with a wide range of concerns including:
Anxiety and Stress - any kind of worry
Relationship issues
Low Self Esteem and Confidence
Low Mood and Depression
Bereavement
Being a Carer
Health issues
Major life changes
Behavioural concerns
Parenting/Step-Parenting or Family problems
Redundancy and work issues
Where you have suffered any kind of Loss or Ending
Separation or Divorce
Couples Counselling
Supporting you if you are suffering with a sense of loss - of Purpose, Direction or Identity
Generally support until you feel back on your feet and have a clarity around your next steps.
My approach is both empathic and practical. I believe in the client's own wisdom and capacity to heal and to grow, to be able to find effective coping strategies and I see my role as a facilitator to that....
I can offer you a safe space to talk about what's going on for you where you can be heard and to begin to reflect on the new that's possible for you. I believe in healing, that change is possible and that something better for you is very possible...



COUPLES COUNSELLING

Most people seek couples counselling at a time when communication in the relationship has mostly broken down. When your ability to connect to each other, to understand each others needs and to work together seems diminished at best and impossible at worst.

It is possible that both partners have differing ideas for their ideal relationship future and as individuals you feel you cannot flourish and grow within the relationship. You may be thinking about separating or it might be possible this is an opportunity to grow into a new chapter together....
it is possible to find new ways to connect and to look anew at the conflicts and differences that cause friction and distance between you both that can be so painful.

Couples counselling can help you both understand the dance happening between you; to give you the opportunity to understand each other; to give you both the space to look anew at your relationship and to learn some new ways of talking and listening to each other with understanding, compassion and respect.
Through Counselling  you may find it is possible to reconnect and learn some new tools to talk and manage your differences or it may be a way to be more open about your needs and to see if you do have a future together as a couple.


Training, qualifications & experience
I have degrees in Psychology, Child and Adolescent Development and Occupational Psychology. I worked as a Psychologist until I re-trained in Psychotherapeutic Counselling in 1999 and I have run a Private Practice since then.
I am a Senior Accredited Counsellor with the British Association for Counselling and a member of the British Psychological society.
I trained at the Institute of Psychosynthesis which is part of Middlesex University and have worked for in Schools, Health Centres and Children's Centres as a Counsellor and Group Therapist.
I have numerous trainings and use a variety of therapeutic approaches such as CBT, Solution Focused, Creative therapy, Person-Centred and Life Coaching  but my primary training is in Psychosynthesis.  This approach that looks at us as individuals on a journey - with a Body, a Mind and with Feelings.  It is important to make sense of our past but it is also very much about looking at what is going on for you now in your present and reviewing where you want to be heading - to understand what might be trying to emerge through this process...

I have extensive Clinical experience working in both short term and long term therapy.    I work for a number of  Employee Assistance Provider companies offering Telephone Counselling, Psychological First Aid and Brief Therapy helping people in a more Solution Focused way. My current role is also as a University Counsellor helping young people and mature students with general life issues.

I have worked as a Trauma Consultant for a Resilience and Trauma Management Services Team going on-site to organisations offering Individual Counselling and Group Work to help support people over crises.

I have qualifications numerous trainings in Couples work and Life Coaching.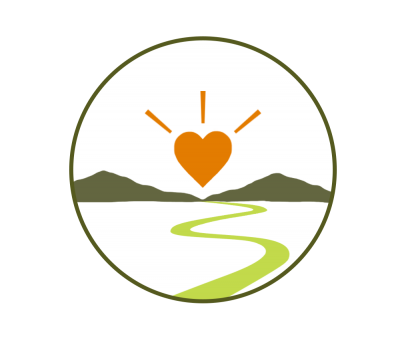 Other areas of counselling I deal with
Relationship issues - between couples and family members
Couples Counselling
Coping with relationship breakdown and Divorce
Life Coaching

Anxiety and and Stress
Depression
Trauma and Psychological First Aid
Addictive Behaviours - Co dependence, compulsive behaviours etc
Empty nest syndrome
Mid life crises

Loss of meaning, finding purpose and wanting to engage more fully with life.
Childhood issues
Fees
Finchley Practice

One to One sessions £80  

Couples Counselling sessions are £150



Published articles
Further information
I can offer a supportive and welcoming space to talk and start to process things through to effect positive change.

Sometimes it can feel difficult getting to the point where you know you want some support ...
I am happy to discuss over the phone to see if we can work together to support you.


Skype and Telephone Counselling Available after meeting once.
Finchley Practice
Free Parking.
10 minute walk from Finchley Central Tube Station on the Northern Line (High Barnet Branch)


Type of session
| | |
| --- | --- |
| Online counselling: | Yes |
| Telephone counselling: | Yes |
| Face to face counselling: | Yes |
Practical details
| | |
| --- | --- |
| Sign language: | Unspecified |
| Other languages: | None |
Availability
daytime and evening for individual and couples counselling
Types of client
Young people
Adults
Older adults
Couples
Organisations
Employee Assistance Programme