Relationship problems
What's your 'attachment' style and how does it affect your love life?
It may seem strange to believe, but the way we grow up relating to our parents – our 'attachment style' – has a big impact on how we get on with romantic partners as adults.
When we realise our particular attachment style, and that of our partner, we can more easily understand the cause of arguments and disharmony.
British psychologist John Bowlby pioneered attachment theory, arguing that the bonds formed between infant and mother/caregiver had a lasting impact on a person's life and relationships.
There are three main attachment styles:
Secure – these children develop trust in their caregivers and know that their needs will be met. As adults they are able to form trusting relationships and value intimacy.
Anxious/ambivalent – these children get the message that they cannot always rely on their caregiver to meet their needs. As adults they are worried that they cannot trust their partner and they may appear 'needy' or obsessed.
Avoidant – these children also got the message they could not depend on their caregiver.  In response they become self-reliant and independent. As adults they may devalue the importance of intimate relationships and fear getting too close to their partner.
Often in romantic relationships one finds people with secure attachment styles end up together and are able to form generally harmonious and trusting relationships.
The people that come to couple therapy tend to be from the third of the population that have anxious or avoidant styles. Often someone with an anxious attachment style, frequently but not always female, will get together with an avoidantly attached partner, frequently but not always male.
This is a recipe for unhappiness. The anxiously attached partner will often be possessive or jealous, seeking reassurance and comfort. The avoidantly attached partner, who values their independence and devalues 'emotionality', will feel boxed in and under pressure and react by seeking even more emotional distance. This, in turn, leaves the anxiously attached person feeling abandoned.
It is this vicious circle that can be so damaging and the fact that each partner is not aware of their attachment style and how it is affecting the relationship. Part of couple therapy is to bring these unconscious ways of relating to the surface so that they can be acknowledged and worked on.
By talking about attachment styles the therapist can more easily help the individuals look at their behaviour in a non-defensive way and not to see it as necessarily 'wrong'. The avoidantly attached partner can be encouraged to gradually open up and connect more, while the anxiously attached partner is encouraged to back off a little bit in their demands.
These small changes can free up some valuable space for the couple to look at how they relate to each other. Recognising each other's attachment style can help them make these changes because they take the other's behaviour less personally and are more willing to question their own habits of relating.
Share this article with a friend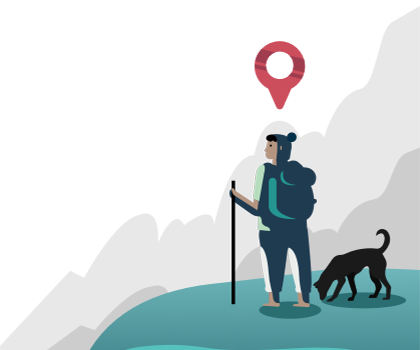 Find a therapist dealing with Relationship problems