Anxiety
What gets in the way of you seeking therapy?
Making the decision to seek help for yourself through therapy is in itself a significant decision to make. It isn't a decision made lightly and often coming to a place where you know this is what you need to do takes time. Here I explore my thoughts building on my experience of what might get in the way of making that step to seek therapy. This raises a number of issues and questions.
"What will it mean if I seek therapy?"
Will it mean recognising I don't' feel OK just now and acknowledging the need for help? Somehow, my needs are highlighted and more real somehow. Will it highlight that I can't cope on my own with what I am thinking or feeling? Will I be overwhelmed at the thought of sharing how I feel with someone else?
It isn't necessary or realistic to manage difficult situations and circumstances on your own. It is OK to need help from others, although it might not come naturally to you to ask for help. Identifying your need and seeking out help for yourself is a real strength and is a very positive step to make. The prospect of coming to see a therapist and starting to talk to them and knowing where to start can be very daunting. However, it is important to remember your therapist will help you take things a little at a time as you feel comfortable and that there is no rush to share everything straight away.
"I can't see a way out of how I am feeling just now."
It can be an uncomfortable feeling not to be able to see a way out of a situation that you find yourself in. Perhaps you can't focus, can't concentrate, feel anxious or overwhelmed by what you are facing.
It is Ok to feel this way. Give yourself permission to feel whatever it is that you are feeling. Talking to a therapist can help you gain clarity. Help you see things more clearly. In time, you can make sense of what you are feeling and why you are feeling it. Talking things through can help.
"I can't imagine having time to spend on myself."
Life gets busy for many of us. Juggling work, home life and our relationships with friends, family and loved ones. It is easy to forget about ourselves and what we need to feel well and get on with our lives in the way that we would like to. It may well be that having time to talk about yourself and your own thoughts and feelings is a new experience.
"What will it be like if I do seek help?"
It might be that you are uncertain about what therapy will involve and how it will be to sit with a counsellor or psychotherapist. What will they say, what will be expected of me and what can I expect of them?
It is natural to have some anxiety about seeking therapy and coming to sit with a counsellor for the first time. It is important to know what counsellors provide a safe and comfortable space so that the client can be themselves. Having a space where you can be your natural self and share your thoughts and feelings can be very healing. Being listened to, heard and understood. Remember that it's OK to see several therapists in order to find the right person for you. It's important for you to feel comfortable.
"How will I be different?"
Having found the right person to work with, you might wonder how you will be different as a result of therapy? It might be that you know you don't feel OK at the moment, but can't see how you will be different and what might need to happen in order for you to feel better. Having therapy can help you get to know yourself better and gain insight and meaning to why you feel the way you do. Developing this kind of awareness is often necessary in order to make change. Talking can be healing. Change is often necessary as part of this process and therapy can support you as you make the changes you need to. 
Why not be brave, make that next step and seek the support that you deserve.
Share this article with a friend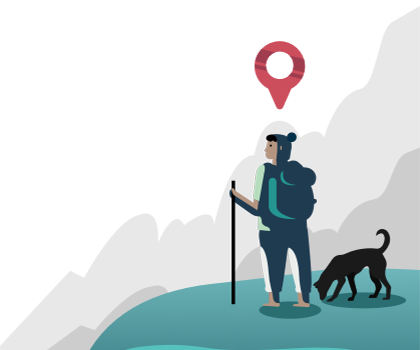 Find a therapist dealing with Anxiety