Relationship problems
The strains of relationship issues
"When I fall in love it will be forever" is the Nat King Cole hit that perhaps we all aspire to at the start of a relationship. We want to find a partner that we fall in love with. We will spend our lives realising our dreams as we sail blissfully into our twilight years. Yet in the fantasy world of Mr Cole there is little mention of the issues and problems that the modern couple will face. In reality all of us seem to have relationship issues and it is perhaps how we deal with them that best defines the strength of the relationship and indeed whether our love will be forever.
Sometimes after the first flush of romance as we settle into normal life with our partners, we begin to neglect them. At the start of the relationship we were attentive to their every need. Checking on how their day had been, discussing difficulties; as time goes on other things get in the way. In many ways we need to find a way to keep that intimacy in the relationship. It can be something simple like a walk holding hands, going for a meal or curling up in front of the telly. The key is spending time together doing things so you stay connected.
The reality is that all relationships will suffer from conflict at some point. Conflict can come in many guises; it could be about finance, chores or something much simpler like not picking up laundry from the bedroom floor. Often the blame game begins and one or both partners may get angry or sulk and the issue may be glossed over till the next time when it becomes a bigger issue. Slowly the frustrations and the anger poison the relationship. In many ways it is better to lance the boil. Talk about how the behaviour makes you feel, in a manner that does not accuse the other partner of fault. It helps set up a co-operative way of discussing and compromising issues. Being empathic to your partners needs helps them feel that while you may have an alternative view at least you are trying to understand their position. In many ways if we talk the anger through it allows the tenderness and love to come through and help come to a solution.
There are of course times when you need professional help to overcome difficulties and there is no shame in doing so, in many ways it shows commitment to repairing the relationship.  Often couples leave relationship counselling very late and rather like the patient in intensive care the cure is harder and can take longer, than an early intervention. There are many places that you can access help, your GP may be able to suggest services, you could get a recommendation from a friend or use a service such as the Counselling Directory to locate and check on a local counsellor that can help.
In short you can fall in love and it can be forever, but if the melody is to keep playing you need to work at the relationship to get the best from it.
Share this article with a friend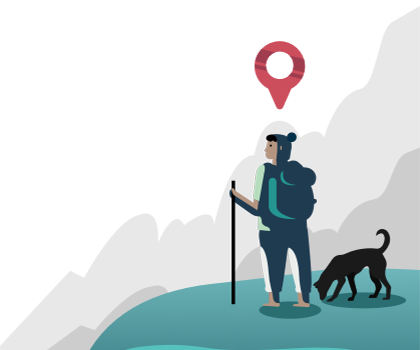 Find a therapist dealing with Relationship problems