Anger management
The presenting problem is you!
When a couple sits before me for the first time I start by asking each of them in turn, "What do you think is the problem for you in your relationship? "
Invariably, each person tells me that the problem with their relationship is their partner.
It is their partner that frustrates them, disappoints them, devalues and dismisses them and consequently they feel uncared for, criticised, unappreciated, not good enough and lonely.
Couples want to focus in on the issues of the problem and the therapist traditionally sees the goal as helping partners 'resolve' their issues.
However, research of couples show that couple conflicts are perpetual and never get resolved.
These conflicts are perpetuated by an unchanging and lasting sensitivity that is set off by the other's particular personality trait and needs that are different and conflicting with our own.
Wile (1988) wrote in 'After the Honeymoon', "Choosing a partner is choosing a set of problems".
Problems are part of any relationship and that an individual will have a set of problems no matter who that person married.
Conflict is an inevitable part of relationship.
Wile goes onto say that there is value, when choosing a long term partner, in realising that you will be choosing a particular set of unsolvable problems that you'll be grappling with for the next 5, 10, or 20 years!
Managing your problem
It is natural to expect that a perpetual unsolvable conflict will increase frustrations and negativity to intolerable levels.
How each manages their frustrations with their partner is often what really causes the corrosive damage that will kill the love that holds your relationship together.
Embrace your anger
Anger is a human feeling and a necessary feeling we each need for a growing relationship.
This energy in our body comes alive upon experiencing a threat, much like the triggering of an infra-red sensor. 
Anger is a subtle, proportionate and non-destructive energy that initiates a need for change to deliver protection for the individual of their physical, emotional, intellectual and spiritual well being.
If the change needed is urgent and life threatening then the energy is more expansive, passionate and self-motivating.
Anger is a 'here and now' sensation that signals a need for self-protection with another who may be very different to us. This is particularly relevant with our partner where their difference in personality traits and needs triggers our own vulnerable and sensitive spots.
Anger is always proportionate and expressed respectfully for a positive purpose… any other expression of anger, even though it may resemble anger, is not anger but RAGE.
Transform your rage
Rage smoothers our relationship conflicts sending us deeper into a black stuck swamp of despair and hopelessness with each round of criticism, defensiveness, contempt and stone walling.
Rage presents in many guises, hot and ice cold.
Couple therapy brings the disconnecting and destructive behaviours of rage into awareness and explores why couples have distorted their anger into weapons of rage.
Normalising and finding a place for each persons anger and hurt to be seen and heard, validated and fully understood at all levels, is a major part of couple therapy.
This process of hearing and truly understanding your partners unmet needs is in itself a deeply connecting and healing experience that creates hope and a growing relationship once again.
The perpetual conflict is still around, though now couples understand how to interrupt it before it takes root in rage and instead each of the couple learns to listen, embrace and YES, even enjoy the feeling of our partner welcoming our anger.
If you would like to know how couple therapy can help your relationship don't wait until rage kills your love. Couples can benefit from therapy at every stage including very early on in their relationship and therapy can help each of them to understand their conflict and find a way through to a deeper understanding of their partner's sensitivities and needs.
Share this article with a friend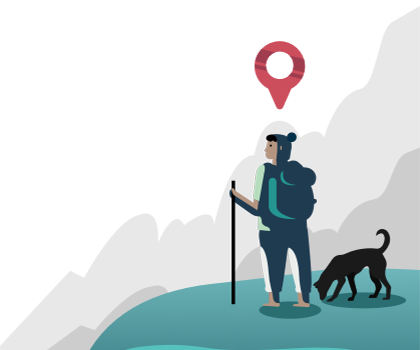 Find a therapist dealing with Anger management