Relationship problems
The competition of Christmas
As the holiday season approaches, Christmas shopping and gifts are moving to the top of the priority list. On the surface, gifts are a thoughtful way to show your appreciation and love for someone else; you want to make them happy by giving them something you believe they would like. However, for many of us, they can be much more complicated as we start to think about Scrooge-like words such as "budget", "debt", or "finances".
Competition
Each year I notice a theme of competition arising in both my professional and personal circles. I have heard:
parents describe feelings of intense pressure to ensure their child gets a gift that is "valuable" enough that they will be not different at school for receiving less than their peers
friends feeling like they have to spend more money on gifts after getting that big promotion
adults wanting to repay their parents through expensive and extravagant gifts
I believe there is a lot of joy in giving and receiving gifts, but at some point it crosses a boundary and can become an unhealthy competition.
The Covid conflict
Christmas was effectively cancelled last year, and many people are understandably desperate to make up for the disappointment of 2020. There seems to be a society-wide urge to do more, spend more, be more, and achieve more. We lost so much time due to Covid, so we have to make sure we do not waste what we have now!
And yet, the cost of living has been steadily rising and eating into our finances. People are feeling the financial squeeze and may not be able to spend more, despite how much they want to.
Even before Christmas has said Hello, it's saying 'Buy Buy'.

– Robert Paul
This conflict of wanting to spend but not being able to can lead to feelings of intense frustration, disappointment, and sadness. There can be guilty thoughts like "I should have saved up longer" or "why did I waste the year?". When these feelings are intolerable, it can be easier to push them aside and dip (or dive) into the credit card. We can convince ourselves of the fantasy that everything is okay and we can afford all these big gestures... until January brings us back to reality.
What does it represent?
When you look internally at your own values, financial situation, family culture, and gift giving traditions, what does gift giving represent to you? I invite you to use this article as a platform to start reflecting on your relationship to gifts. Do you see them as displays of love, regardless of price, or are they more associated with displays of wealth and success?
The next step is to reflect on where you learned this. Where did you learn that the best gift is the biggest? Or where did you learn that something handmade and unique is more valuable? Family scripts tend to be passed down without much thought or consideration, but they do not necessarily serve us well as we build our own lives and, for some, our own families. Perhaps you can think about what brings positivity and happiness to your life, and try to cultivate those traditions this Christmas.
Most meaningful gift you have ever received
Finally, I encourage you to think about the most meaningful gift you have ever received. Think about what it was, how it was offered, your circumstances at the time, and your relationship to the gift giver. You may be able to find something within these areas that helps you identify a meaningful gift, and you can take this forward into your own gift giving style.
For something to be meaningful it does not have to be expensive; value does not have a price tag.
Conclusion
We experience both an internal and external competition around the holiday season. We compete with ourselves, who we were last year, and who we believe we should be this year. This is all an internal struggle. Externally, we look at others as a guide for how much money we should spend and this is in competition with the rising cost of living.
I invite you to think about gifts and everything that comes with them during this holiday season. In particular, I encourage you to stop and reflect on whether competition plays a role at any point and, if so, start to question why.
The way you spend Christmas is far more important than how much

– Henry David Thoreau
Share this article with a friend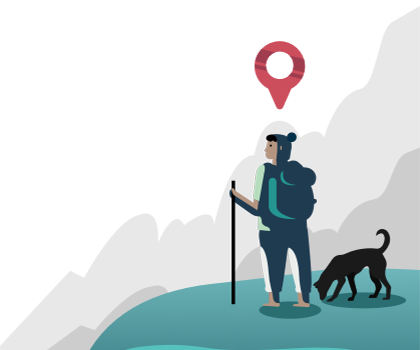 Find a therapist dealing with Relationship problems