Depression
The bright side of being blue
The predominant medical view is that depression is a mental disorder and anti depressants and psychotherapy maybe prescribed to manage it.
Depression is characterised by sad mood, the inability to derive pleasure from activities such as seating or sex, and changes in psychomotor, sleeping, and eating patterns.
This may sound all doom and gloom but research is re-evaluating depression and asking some important questions. The unusually large numbers of people who now get diagnosed with depression leads to the question whether it is not a bit of over-diagnosis and can we step away from resorting to medication where possible.
Therapy seems to be a more healthy alternative and can be a good space to take inner rumination to, avoiding too much isolation.
According to an article in the American Psychological Review (2009) 'The bright side of being blue: Depression as an Adaptation for Analyzing Complex Problems', the authors (P.Andrews and A. Thomson Jr ) suggest that depression maybe a natural response to help an individual avoid outside stimulus and apply his/her mind to resolving complex inner problems.
They say, 'Depression is the primary emotional condition for which help is sought. Depressed people often report persistent rumination, which involves analysis, and complex social problems in their lives.
Depressed people may withdraw into an internal state of preoccupation where they seem to ruminate. They may slowly isolate from others and insulate themselves from the outside world.
According to the article, 'Analysis is often a useful approach for solving complex problems, but it requires slow, sustained processing, so disruption would interfere with problem solving.
The analytical rumination hypothesis proposes that depression is an evolved response to complex problems, whose function is to minimise disruption and sustain analysis of those problems by (a) giving the triggering problem prioritised access to processing resources, (b) reducing the desire to engage in distracting activities (anhedonia), and (c) producing psychomotor changes that reduce exposure to distracting stimuli.
In other words, the authors suggest that a certain amount of preoccupation and privacy may be required to think about and resolve life's complex problems, whether it is at the workplace or in domestic life.
As a society we have ensured that workplace meetings be relatively without interruptions and have maximum privacy. This is to encourage a more focused and deeper thinking about workplace issues by avoiding all other distractions.
However, popular ideas which dictate how social and family life should be do not make space for such a condition. The sometimes stereotypical mingling with others is encouraged to fight what is considered an illness and anyone who wants to opt out maybe considered either 'boring', a misfit, unwell, antisocial or unpopular.
It is difficult to live with someone who is depressed. Family and close friends begin to feel the pinch of being with someone who is quite unavailable emotionally. They may experience useless, angry and pent up feelings.
According to the authors, depression as it is defined medically, is prevalent in industrialised societies where such a study was held but it also exists in small societies wherever it was possible to conduct such a study.
They go on to say 'such evidence suggests that much of what is currently classified as depressive disorder represents normal psychological functioning (Horwitz & Wakefield, 2007).
One likely factor contributing to over-diagnosis is that clinically significant impairment is not conclusive evidence of disorder (Spitzer & Wakefield, 1999). Impairment can be caused by biological dysfunction, but it can also be caused by properly functioning stress response mechanisms.'
Though clinical and severe depression over a long period of time is not to be taken lightly, the usual bouts of milder depression maybe seen as a human and natural response to the need for resolving complex issues.
Share this article with a friend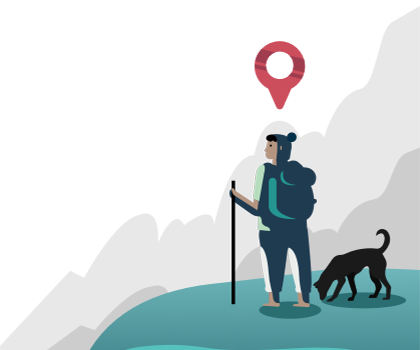 Find a therapist dealing with Depression