Young people's counselling
The anxiety of leaving full-time education
Having completed your education, you might find yourself asking "Now what?" When leaving full-time education, so much is happening on so many levels. You feel happy you have completed your studies. You await your final grades with a sense of anxiousness. After a couple of weeks of freedom, you begin to feel you are starting to lose your routine, and there could start to feel a void in your life that needs filling with something positive.
Moreover, you notice that your social life is not what it once was. With so many challenges, the world begins to feel like a very different place. Yet in these days of adapting, it is crucial to hold on to everything you have worked so hard for and not give in to the feelings of overwhelming stress.
The Open University regularly offers free courses to maintain your focus on your passion. You desperately want things to pan out and meet your expectations, yet the road to success is never a simple A to B journey. The fears we cannot master become our limits if we can't find encouragement to get past them. In times like this, you desire an empathic ear to listen to your concerns and support you moving forwards. Always keep in mind that your current situation is far from your destination.
You might have discovered your passion in life a long time ago, and well done if you know at least the path you authentically want to follow in life. You have had the time to study and gain your qualifications. Now comes the time to present yourself to potential employers. You have begun to write a CV with relative voluntary experience. Gaining some could be a great idea if you have not done any voluntary experience. It will help contain the boredom of job searching that will follow. Furthermore, you are continuing to develop yourself. Action and determination are the ingredients of success. 
When applying for employment, confidence is everything; the more you can highlight your unique self and attainments, success will be drawn to you. It is all about knowing how to set yourself up for success. LinkedIn is a recommended source for building an authentic professional profile; it helps put you before the right eyes.
When we feel under pressure, the critical voice is waiting to gain entry; the more rejections you receive, the more likely the cycle of anxiety is expected to develop. Regular contact with a mental health professional will help you avoid negativity and remain healthy. Sadly, there is very rarely a quick fix. Your education is just the entry requirement for building a successful life. University provides the academic requirements, but life is another matter to conquer.
Don't begin to fear; if you can keep your focus and see that most things are achievable, you will be on the right path. Self-attunement is a beautiful gift.
When we live in accord with our self-attunement, we live life with the most significant expression of who we indeed are, enabling us to gain greater self-awareness. Intellectually the means of self-expression might appear so obvious, yet amid turbulence, fear, uncertainty, or trauma; our strength can diminish. In these times, a trusted guide to walk beside us can be a great benefit to shine the torch out of the darkness.
---
The need for healthy connection
During your years of study, you no doubt had a tremendous social calendar, but now the engagement of social connection is down to you. It is vital to continue seeking relationships with inspirational associations and friends.
We are not by nature desiring of isolation. If we end up lonely, it will dictate our life satisfaction and could affect our personal health levels. Loneliness has been connected to issues such as depression and anxiety. We all require connection and simulation. 
We all experience stress, but persistent mental health problems can begin to appear when it becomes severe. It is always good to vocalise our concerns that develop when facing challenges. We can feel at ease to do this with our peers. It is far better to follow this course of action instead of isolation. In not acknowledging our mental health requirements, we may develop more harmful ways of coping with life leading to further complications later in life.
In finding meaning and defining purpose, we increase the levels of satisfaction and happiness we feel. When we spend time in happy environments, it is contagious. We cannot help but feel satisfied. When we feel comfortable and relaxed, we feel motivated and more able to cope with the challenges ahead.
In looking to form healthy connections, we receive and provide emotional links offering support in a mutually rewarding manner. This can involve encouragement to embrace the future without feeling alone in the challenge of engaging with life. Developing social skills builds good communication skills, honesty, and respect, all tools you will need in the journey ahead. The path forward will remain positive in taking the time to maintain healthy relationships.
I hope you have found my topic helpful if it is your graduating year. I wish you a fantastic future ahead of you and that you will succeed in finding your chosen path. I am here if you require any support.
Share this article with a friend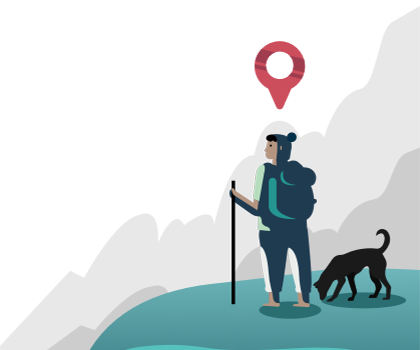 Find a therapist dealing with Young people's counselling