Relationship problems
Talk your way to a Better Relationship
One of the most sought-after subjects on any counselling and relationship site is that of relationship counselling. While we all aspire to a great relationship, it seems that many of us are unhappy with the relationship that we have. If you go further and talk to relationship counsellors, you will find that the number one cause of problems in relationships is relating to each other; communicating.
Poor communication causes misunderstanding, hurt, disappointment and resentment. Good communication has the power to keep relationships working in even the most challenging of times.
So, what is it about relationships that we all find so hard? We know that communication is talking and listening. Listening is the harder part, because it gives you clues to your partner's way of seeing the world; what is their frame of reference? How does the problem look from their seat? Understanding this can be the key to making your point; it is so much easier to understand something when it is spoken in the same language of your thoughts. If your partner is a planner, show them the plans. If they are emotional, show them how it will make you feel.
The relationship between partners is a key one; it is critical in that it is the one relationship where you should be able to be open, honest and vulnerable. You want to know that your partner will respect (not necessarily agree with) your view and will support you. Yet, like so many communications in your life there can be conditions, and these conditions lower the quality of the communication. Think about the things you cannot say to your partner and you will have some idea as to the taboos in your communication. It may be in-laws, or work, or differences in approaches to childcare or sex.
There are practical steps that you can take to help, things that can improve your quality of communication. Spending more time together may seem simple, but it offers the opportunity to improve communication through shared experience. While a trip to the cinema may be nice, taking the children to music lessons or football may be the 21st Century reality of where you spend most time together. It is important to put a high priority on this time because it is such an important relationship. Is it surprising that many people feel closer to their friends when they spend time talking to them about the important issue than they do with their partners.
When you argue, remember to be responsible for your own feelings and actions. Try to avoid generalising statements or you statements; "You never take the kids". While this may be true, it is unlikely to bring about harmony. Express what impact it has on you or how you feel.
It is important not to assume; better to check out how your partner feels. Perhaps they are quiet because they feel unwell, rather than sulking about last night's fight. Similarly, if you have something to say, don't sulk; be honest, as being silent and stonewalling is just as aggressive as shouting and does little to resolve the situation.
Very few relationships are perfect, but one thing stands out in relationships with longevity and that is the ability to communicate. You can make a difference in your relationship through better communication. We have seen some of the actions that you can take to improve your relationship. It may be that, by working together, you can change; equally a counsellor may be able to help you if you are finding it difficult. In the end, all relationships are unique, so the solution for each will be equally unique.
Share this article with a friend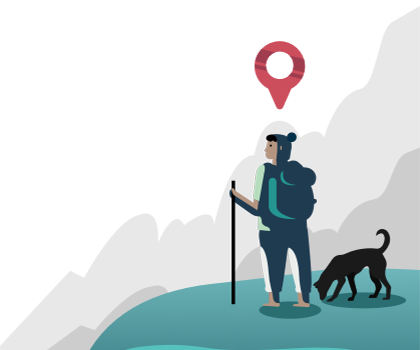 Find a therapist dealing with Relationship problems