Relationship problems
Sex, war and peace in relationships
When you commence a new relationship it can feel effortless. You can experience feelings of anticipation, excitement, closeness, joy and passion; it can seem fresh and intoxicating. These feelings generally begin to wane as the relationship develops and as you can encounter life issues such as pregnancy, raising children, poor health or limited mobility, bereavements, moving house and redundancy. Often, as you attempt to navigate some of these changes together, suddenly the relationship can feel and seem very different.
Relationships and sexual problems do not discriminate and they can affect people of all ages, races and backgrounds. In my experience, the commonality between the individuals and couples is that each has been deeply wounded and on some level this has lead them to question the quality and future of their relationship.
Challenges in relationships are surprisingly common and can cause huge distress to those who experience them. Unfortunately, many relationships today are on life support; they are simple surviving, however not truly living and certainly not thriving.
---
Common difficulties in relationships
Are you locked in a battle? Are you winning the battle but perhaps losing the war?
Common difficulties that people can experience in relationships are: a lack of communication or breakdown of communication, financial problems, either around not having enough money, or disagreeing on how the money is spent. There can also be interference in the relationship from family members such as parents or siblings, as well as conflicting views on parenting.
These differences are usually hugely influenced by their own upbringing, whether positive or negative. Other complications can arise due to hurts and betrayal from past actions, particularly, in relation to affairs, anger, resentment, as well as an unhealthy work life balance with one partner feeling that the other's career is more important and is often prioritised over them and their family.
Relationships form a central part of each of our lives, whether this is a relationship with your partner, spouse, friend, parent or even your relationship with yourself. We are extremely social beings, yet we seem to receive very limited guidance and support around how to have healthy, positive and thriving intimate relationships.
Schools, colleges, and universities teach individuals various academic subjects, as well as life skills; however they generally do not guide or instruct you in how to building strong relationships. As a result, some people struggle and are ill equipped to deal with or manage relational pitfalls; therefore, they can end up feeling embarrassment and shame at their relationship struggles. The question is how can you establish a good relationship when you were neither taught, nor given the necessary skills to do so?
You can go to a mechanic if you have car trouble, to the GP if you are experiencing health challenges and to the opticians if you have problems with your eyes. Where do you go when you need help with your relationship? The answer is: Relationship Therapy! Relationship Therapy was birthed out of a need to strengthen and maintain the family unit, by providing much needed support to couples and individuals experiencing intense distress in their relationships.
Couples attend therapy seeking relief from their pain and distress; unfortunately, all too often they attend when they are at breaking point and their relationship is on fire. People can find it daunting to admit to themselves, as well as to their partner that there is a problem with their relationship and many, silently hope, if they ignore the issue it will resolve itself, however, this is very rarely the case and choosing to ignore the signs of smoke can be extremely harmful for both partners.
Relationship therapy can provide a safe and confidential environment to review your relationship; it can allow you the space to recognise and appreciate the aspects of your relationship that are working well and to clearly identify areas that you would like to improve.
What happens when the sex, that was right, goes wrong?
Sex is a fundamental component in intimate relationships. The following sexual issues are more common than you may imagine: Low desire, premature ejaculation, delayed ejaculation, erectile dysfunction, anorgasmia, pain or discomfort during sex.
Sexual functioning can be impacted by various factors such as hormonal imbalance, long term smoking, long term drug or alcohol abuse, medication, diabetes, unhelpful beliefs about sex, fear of closeness, anxiety, reoccurring genital infections, poor communication, embarrassment, shame, low self worth, depression, sleep deprivation, guilt and frustration.
These types of issues may severely hinder you from experiencing a satisfying and fulfilling sex life. Sex therapy can help you to explore any physical or emotional barriers to your sex life; it can also support you with, either restarting, or beginning your sexual relationship.
If you are concerned about the state of your relationship, or perhaps your relationship is good but you would like it to be great, relationship or sex therapy could benefit you.
Share this article with a friend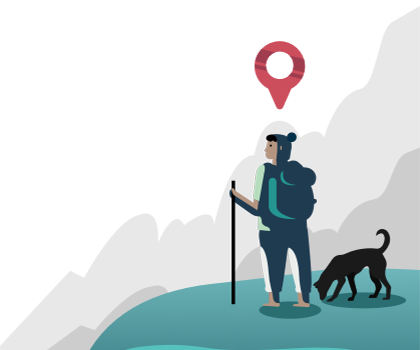 Find a therapist dealing with Relationship problems