Anxiety
Retirement - what does the future hold?
Making a decision on when to retire is one of the biggest and most life changing decisions we have to do. This is becoming more relevant with the news this week highlighting that the state pension age is now officially 65 for both men and women, rising to 67 in the coming years.
For many of us it is a very scary time, entering into the unknown. It can feel similar to ending a very familiar relationship, and feelings of loss and confusion are not unusual at this time. Not only do we have to consider the financial implications, but we need to think about how we might fill our time, or how this could change the dynamics within families who have grown used to us being out of the house all day, five or more days a week, and much adjusting could need to be considered by the whole family. If we live alone it may be that we are worried about becoming lonely and isolated, as workplace friendships have become our family.
So how and when do we make this life-changing decision? 
Unfortunately there is not one easy answer, as we are all different with differing situations. On one hand we might want to retire while we are still young and healthy enough to make the most of whatever time we have left, whilst for others the thought of not having a structured week feels like one step too much. There is also extra pressure on many of us to remain in work due to the increase in the state pension age.
Things to consider before making the BIG decision:
1. Financial implications - have I made sufficient provisions for reduced income? If not, is working part-time an option? Some companies will allow you to claim your work pension and return to work with less hours. Perhaps a change of direction, and working a couple of days a week in a different industry, may sound appealing.
2. How will I fill my time? Will the days drag by? What interests or hobbies do you have but never really had the time to enjoy? Have you wanted to learn a foreign language or new skills? The list can be endless and does not necessarily have to be costly.
3. What will it be like to spend 24 hours a day with my partner/alone? It is really important to maintain some individual interests. Healthy relationships are not dependent on spending your whole time with each other. If you live alone, think about what groups there may be locally that you can join. Often these can be found by visiting local libraries. Volunteering is also a way of filling your time and meeting new people.
This is not a decision that will be made without much thought and planning. Some companies will hold pension workshops to help with this process; it is also worth talking to friends and/or family members who have already retired to hear their shared experiences.
It is also worth being aware that if you are suffering anxiety, stress, loss or depression either before, during or after making your decision, there are therapists available to support you and explore with you your various concerns and options allowing you to reach a decision that is right for you.
Share this article with a friend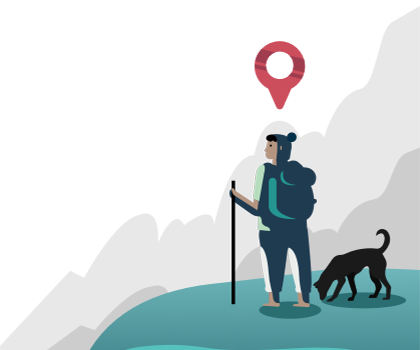 Find a therapist dealing with Anxiety