Anxiety
RESULTS DAY IS COMING - But what happens if I don't make the grade?
The Summer holidays are drawing to a close and the distant anxieties of writing exams have long since faded; yet, even while young people are still making the most of the Summer months, at the back of their minds is that looming results day.  All will agree that the moment when the grades are revealed is critical in shaping a young person's future, whether they are planning to find a job, progress into Further Education, or to move away from home to study at University; but how will they cope should the results not meet their expectations?
The anxiety around results is often concerned with failure to achieve the desired grades - but what does it mean to fail? The gateway to the next part of your life could be blocked as a result of a lower grade than expected or predicted; other disappointments occur when seeing others succeed while you are left behind and this can have a damaging effect on your self-confidence. To make it worse, each year the media coverage of results day will always emphasize the idea that exams are getting easier to pass – this is also unlikely to make those students who have not lived up to expectations feel good about themselves! Stress and anxiety may occur as a result of feeling that you have failed yourself and others and this can have a significant impact on your health and wellbeing. 
So how can counselling help? Talking to someone who will listen carefully and explore these emotions with you will help to put these uncertainties into perspective to help you to make the right choices for the future. Getting some support in the form of counselling during these life-changing moments can really help you to address your inner thoughts and feelings; this support will be the starting point for addressing your lack of self-esteem and enabling you to set your sights on the way ahead for success in the future.
And as for the parents and carers who may be reading this, it can be very worrying to see your own child struggling with their feelings of failure and inadequacy; perhaps this resonates with you when you remember your own experiences of exam pressures. You will, no doubt, also be concerned for their future, especially when there is so much competition for jobs.
But there is light at the end of the tunnel; counselling provides a confidential and supportive environment in which life's stresses can be addressed so that the individual can re-assess their future with a positive outlook.
Share this article with a friend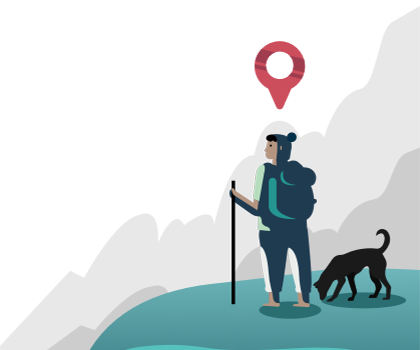 Find a therapist dealing with Anxiety