Relationship problems
Relationships
In childhood, when entering school we are faced with the framework of our lives. Our future awaits us. We embark on forming friendships which for some go on later in adulthood to be partnerships. These initial experiences at school start to define our later intimate relationships. 
As a boy, I recall a warmth around the girls that were in my childhood. Some like sisters and some I idealised. What is not uncommon in boys is a shyness. This shyness can be even more difficult in later teens. As emotions at this life stage are intensified and are a major contributing factor in the young adult's reality. So when under pressure by society or an expectation to be within an intimate relationship, the powerful emotive responses can prevent this ideal from becoming a reality. Therefore many new relationships do not form. 
Adjusting to a new relationship
If unfamiliar to being in a couple then an adaptation to life evolves. Life goes on, experiences happen. If alone, for some, coping can feel much harder and a deeper strength needed to cope. In a couple, there are two to try to manage life together. A supportive relationship can help decrease the stress or strain of tackling life's problems. In other words: two is easier than one. 
If a relationship occurs during a lengthy break of years being alone, the adjustment to being in a couple can have its tests. As being in a couple takes consideration of each other's needs, it takes a selfless approach. It takes a mutual communication; not a singular want or need. This is a test in time. Give and take. Empathy for each other. Respect for where each other is , on their life journey. Previous single life vs accustomed to being in a couple. 
If the relationship is to work it needs nurture, patience, respect and unconditional love. This is facilitated with trust and clear communication. If it doesn't work then there has been a block or lack of the key elements. 
When relationships don't work
It can be painful when it doesn't work out and some find it hard to resume life alone again. This can be followed by a blow to confidence and self-esteem. Some people require therapy to help function again. To jump-start back into life. To resolve the errors that may have taken place. It's growth. When ready at the right moment, a person can appear into your life, to bring the alignment and joy back to being a couple once more, if this is what you desire. 
The love, care, moments and memories are the mystic that can be experienced in a relationship. It can be hard to find the right person, but when you do the wait is engulfed with the new possibilities and power to fulfil wonderful things together.  
However, the time we have alone can be invaluable in helping us reflect on previous partnerships, helping us determine what we want in the future. If you use this time wisely, you can reconnect with yourself, learn from past experience and move forward feeling stronger and ready to let love in again.
Share this article with a friend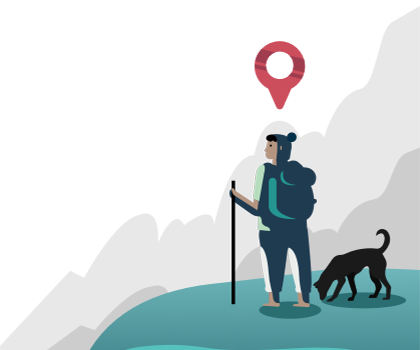 Find a therapist dealing with Relationship problems