Low self-confidence
Realise your potential
I believe that everyone who exists has a unique potential to be realised. Whether it is discovering a cure for an illness, innovation, management, becoming a best-selling author, making millions, making a positive impact in government, council or society, bringing up children, nurturing others, or another of the countless possibilities... ultimately all these have one thing in common and that is making a difference.
Realising your potential however is not always easy. Events in life can put up obstacles which block you, preventing you from discovering your potential or stopping you from even looking for it. It may be that you have had a knock of confidence, or previous failed attempts at achieving your potential; or you may have blocks which prevent you from even discovering your potential existing. 
It is easy to become disheartened, feeling that you're living your life from one day to the next and that's it. Is that it - your existence is simply all you have?
'Know thyself and all will be revealed.' - Pamela Theresa Loertscher.
Everyone has a unique potential. You're not simply living for living's sake - there has to be more. It may not seem like this is the case right now as you're reading this - in fact, what may be going through your mind is "that's for others, not for me".
Counselling is a way to reflect on your present, often relating to your past - understanding and gathering knowledge from the good and the bad things which you have experienced. It enables you, with support, to find what your potential is, and goes a step further in enabling you to understand how you can actively carry out your potential. Think of the people in your past who have had a positive impact for you. It could be something major that they did, such as opening up opportunities for you, nurturing and teaching you, or simply saying something which made a big difference even if you did not see it at the time.
It may be that what you thought was your potential, and actively tried to carry out, caused you to fall down and struggle to get back up again, feeling like you had failed. You know what? Failure is only failure if you do not learn from the mistakes you have made. With the new tools that counselling can provide you, you can get up and try again in a new way.
Share this article with a friend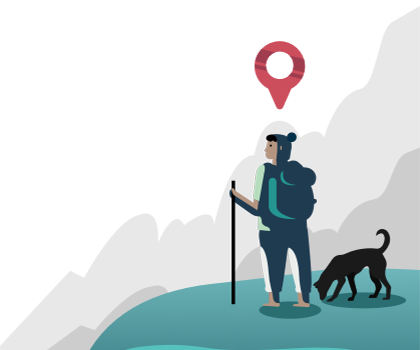 Find a therapist dealing with Low self-confidence