Anxiety
POCD (fear of being a paedophile)
I see a lot of clients with a fear of being a paedophile (POCD). People with a real concern that the shocking thoughts, images, feelings and sensations they experience in their daily lives say something about who they are as people. That they may, despite their absolute conviction they would never do such a thing, one day lose control and do something terrible anyway. 
They often carry within them an all-consuming sense of shame or guilt about what is happening inside their mind. 'What would my loved ones, friends and colleagues think if they knew what's happening to me? Would they distance themselves, would there be catastrophic consequences? Would I lose my children, go to prison, be put on a sex offenders register?'
These clients feel repulsed by what they are experiencing and often these thoughts, images, feelings and sensations involve their own children, making it difficult for them to interact with their children in a normal way. 
It's important to realise that no matter how real all of this feels, it's part of the OCD pattern. OCD takes you to the very worst place for you. Whatever you find most abhorrent in the world is where it wants you to go. The reason for this is OCD demands control. It seeks to raise your anxiety to the point where you feel a strong urge to engage with a compulsion to alleviate it. Once this has happened, it feels compelling to keep this cycle going. You are now stuck in a place where OCD has control over your life.
Steps you can take to help with POCD
Three things are important to remember:
You have these experiences because you are a caring and sensitive person with high anxiety. Not because you are bad.
There are many people in the world experiencing a similar situation to yours.
Exposure and Response Prevention is an evidenced method to help manage OCD. It has the potential to free you from your OCD prison and to enable you to lead a                more fulfilling life where you can start focusing on your goals. 
Working with a therapist
The first step would be to work with you to explore what your situation with OCD is and how this is affecting your life. You would then break things down to look at how you deal with your anxiety in the moment and devise a plan together with your therapist in the shape of a hierarchy of your fears. This hierarchy will be graded, which will enable you to face your fears gradually whilst practising a different response to your usual. 
Over time, this will help your brain to understand that although it doesn't feel safe to do the exercise, it is actually very safe. This exercise will consequently lead to a reduction in the anxiety response until it no longer troubles you. This is initially a challenging process, but over time it will begin to feel easier to deal with. The more you put into it, the more you will get out of it. 
For informal support, OCD Action/OCD Youth are excellent charities supporting both sufferers and their families/carers. If you'd like to work with a professional therapist you can search for a counsellor on Counselling Directory.  
Share this article with a friend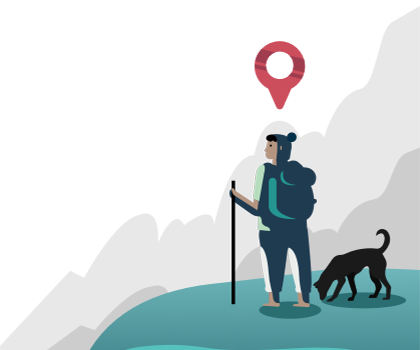 Find a therapist dealing with Anxiety