Low self-confidence
Old Dogs, New Tricks?
Contrary to the old adage that 'you can't teach an old dog new tricks', more recent and in-depth research is starting to show that those who are more mature in years can in fact learn as quickly as those that are more spritely. This has a number of important and supportive consequences for the counselling relationship.
The first of these is that the counsellor should always hold out, and indeed expect, a positive outcome of change for their client. This outlook may need to be sustained despite protestations that 'I have always done it that way' and 'I am too old to change', because this research suggests that those sorts of attitudes prevent change.
The second is very much in the same vein as the first; that one of the main barriers to the 'old dog' learning is a lack of confidence. This can be a bemusing and painful topic for both the client and counsellor, because more often than not the client, right up to the point of seeking professional help, will have probably experienced a very productive and successful life, perhaps in work, as parent or carer of some other form. They may claim that the loss of confidence 'just happened'. This is rarely ever the case. 
Confidence may be dented by a sense of failing faculties, whether physical, mental or emotional, or may be just as a result of "feeling older" and not being able to adjust; such fears can often be compounded by concerned family and friends who, albeit with good intentions, re-enforce that it is difficult or challenging to learn and adapt once we get older! This can keep us trapped and not moving.
An effective counsellor should be willing to encourage the client to take an appropriate level of healthy exercise. This is because poor physical fitness, including cardiovascular and excess weight, affect the efficiency and effectiveness of the way the brain works by reducing the connections between the brain cells. In one study, encouraging senior citizens to walk for 40 minutes three days a week helped them to achieve brain connectivity that was equivalent to a 30 year old!
The third aspect is the process of challenging; the learning process is stimulated and made more effective when outside influences challenge the learner to demonstrate what they know. It is generally accepted that the more mature learners prefer self-challenge, which is not as effective a learning practice (it may actually be self-defeating). Maybe they feel that they don't need to "prove themselves", or lack the confidence to make a mistake. Either way, all good cognitive behaviour therapists know the benefit of challenging clients, especially those negative thoughts and beliefs.   
These aspects are all important because the simple process of shifting your mind-set towards problem solving, towards development and acquiring new positive ways, will accelerate learning and have us all pulling new tricks!
Share this article with a friend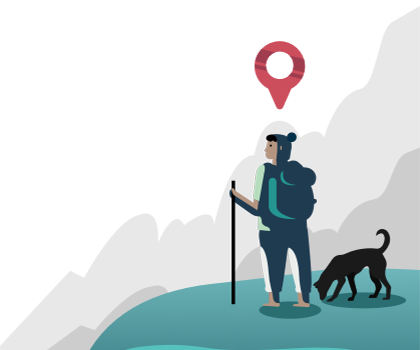 Find a therapist dealing with Low self-confidence