Low self-confidence
Loneliness helped me find my inner strength
"I feel so alone."
I can't remember how many times those words crossed my mind whilst at university. More times than I have fingers, that is for sure.
I was living in an exciting, new city. I was studying a subject I was passionate about with like-minded people. I was enjoying nights out with new-found friends. They're just a few things that are sold to us as part and parcel of the 'university experience'. And, whilst that's certainly true of my own experience, it wasn't always plain sailing.
During my first year, I entered into a long-distance relationship. If you've been in one, you might empathise with the huge highs and lows that this can bring with it. At times, it was really tough. I knew my pain would be short-lived - all I had to do was wait a few weeks until the holidays, and we'd be reunited. But, when you miss a person with every bone in your body, a few weeks is a long old time.
Couple that with living with people who (contrary to what you first thought), aren't exactly on the same page as you, it's a recipe for isolation.
Perhaps the underlying problem was that I've always struggled with confidence. I was bullied on and off throughout my school years, and I think, even now, I'm still battling the effects of it. Maybe, if I'd had a bit more confidence, I would have put myself out there a bit more; signed up for sports teams, societies or clubs. Maybe I'd have connected with people to take my mind off my heartache and to provide the comfort and support I so desperately wanted. But, that's just not how it happened.
I retreated into myself, as I always had done when times got a bit tough. I've learnt to handle things much better since then.
You see, I think there's a fine line between loving your own company and spending too much time on your own. As a self-proclaimed introverted extrovert, I love spending time in other people's company, but it's time on my own that I need to re-energise and reset myself.
I'm not backwards in coming forward about that either - I am more than happy to say no to a social occasion if I know I really don't want to go. But, I recognise that this isn't always the best way to start new friendships.
My second year at university was one of the most miserable years of my life. Honestly, to this day, I'm not sure how I didn't pack it all in. I lost my engagement for my studies, so even my course that I had loved, wasn't providing me with any solace to my loneliness.
My internal struggles started to affect my physical health, too. I ended up in a horrible spiral. I couldn't see the point in cooking a meal for one so, often, I wouldn't. My weight plummeted. I was crying myself to sleep. I was counting down the days until the end of each term.
Then, something happened. A new group dance class was starting at my uni gym and, in a moment of desperation, I put my name down. I'd always loved dancing as a child and I needed to feel passion for something again. This was my turning point - and I think it was the best thing I've ever done. I felt alive. I invited a couple of the girls from my course and we started going together, so it turned into a social thing too.
With better friendships forming with my course mates, I began feeling more engaged with my studies again. I was feeling happier in myself and I also started living with my best friend, so my home life was better by this point, too. It really was like a domino effect.
The long-distance thing was still hard, but not as hard as before. I felt more secure in myself and was much less reliant on my other half for reassurance. I found the strength to throw myself into my studies and really enjoy my final year at university. Of course, there were still moments when I felt lonely, but they were few and far between.
I now live with my boyfriend and I dance three times a week. Dancing has been a huge part of my personal journey - and the people I've met through doing it have been more of a support than they'll probably ever know.
I think there's a huge misconception about loneliness. We tend to have this idea that it's something that affects us later on in life but, as with any mental health condition, it can take hold of you whatever age you are. And, there's no shame in it either.
My university experience may not have been all I'd expected it to be, but I'm glad I went through it - it helped me to find my inner strength.
To read more from Becky, visit her author page on Happiful.com.
Share this story with a friend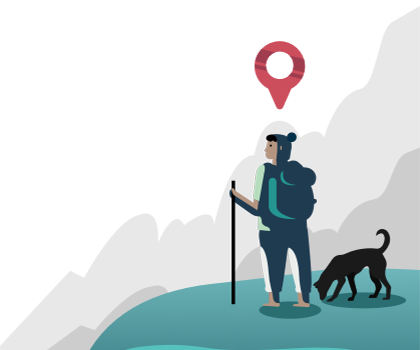 Find a therapist dealing with Low self-confidence