Relationship problems
No one loves me
How many times have you heard "no one loves me"? Have you ever thought this about yourself? If you haven't, you're very lucky. If you have, the good news is that it isn't true. Of course someone loves you, but you may not have met them yet, or you have met them but could not see they loved you. Sometimes you are looking for the fireworks and miss the glow of the candle flame. When you have a preconceived idea about love, you have a fifty-fifty chance of finding or missing love. When you have an open mind, you up your chances to ninety percent. You may have a closed mind because you don't want to be hurt. That is perfectly understandable. No reasonable person wants to get hurt. But there are ways of taking risks that lessen the chances of being hurt.
You can take a chance on finding love by first learning to love yourself. Really love yourself. Love who you are. Look in that mirror and see how amazing you are, how lovable you are. Second love life, your life. Love what you do and if you don't, find a way of changing what you do. If you have people in your life who put you down, ditch them. Don't carry unnecessary baggage.Feel light and free. When you are really free you will see that there is love all around waiting for you.
Sounds simple, easier said than done? It is simple, but sometimes simple things can be hard. A bit like drawing a straight line without a ruler. That's where counselling can lend a hand, to make the hard things easy like finding love.
Share this article with a friend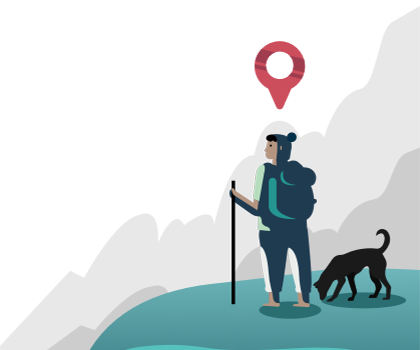 Find a therapist dealing with Relationship problems