Anxiety
My experience of supporting clients suffering from long Covid
As a counsellor, I have found it a challenge not only to support clients who have been ill, isolated and dealing with the effect of having Covid-19, but also where they have had no immediate support from family, due sometimes to them not living in the same country. I have also experienced many clients who have been left with long Covid following their original illness, and who have thought they would never get better.
Sometimes these clients have felt when they have tested negative, that the virus has left them and feel they have fully recovered. However, it is with dismay and often acute anxiety that they later realise that they are not feeling 'right' and look for answers about what is wrong with them. A GP will often reassure them in the beginning, but since this has become a new phenomenon, answers have seemed to have been vague and inconsistent.
One particular example of a client I spoke with discovered she could not cope with everyday routines in her house or be in a position to take care of her children. She experienced feelings of lethargy, muscle fatigue, acute tiredness, a kind of paralysis in her upper limbs, and a lack of energy to carry out the simplest of household tasks. She became despondent and more anxious, she wanted answers about what was happening to her. She began to feel her life was hopeless - her prominent thoughts were 'Will I ever get better'?
In the early days of the Covid-19 pandemic, little was known or understood about long Covid - people were struggling to find out what they could do to feel better. In time, after there was a surge of people experiencing long Covid (and a lack of available support groups), it resulted in many people joining together to share their anxieties and experiences, and to push for answers about what could be done to address their concerns. This for some has brought much relief, but many others are still waiting.
Many people have sought out counselling and this is where I am able to listen, and give time and support to clients in a non-judgemental setting. They are able to - in privacy - share their thoughts and talk through the anxieties and discomfort they are experiencing. Of course, it is acknowledged that whilst I do not have the answers to help those still suffering from long Covid, I can offer ' a listening ear', which many clients find reassuring.
Whilst 'time' has been the answer for many people to recover from long Covid symptoms, others are still waiting for research to be able to determine what causes long Covid and how it should be treated. The feedback received from clients suffering from long Covid is that they feel they have benefitted from the support given in therapy.
It is acknowledged that long Covid can affect a person for many months, therefore, it is imperative that counsellors are available to give support through this very difficult and often debilitating period.
Share this article with a friend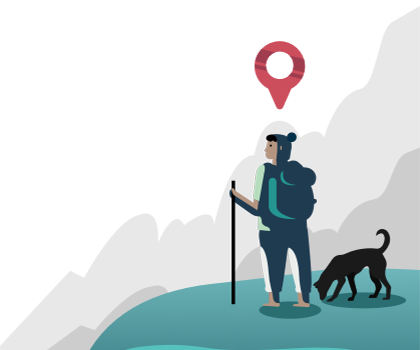 Find a therapist dealing with Anxiety