Bereavement
Loss and grief - ways to cope
Losing someone close to you brings waves of complicated emotions that may be totally overwhelming. Whatever you are feeling at any one time, it is normal. You may be feeling shock, anger, relief, grief, denial, avoidance, guilt, depression and withdrawal. These feelings may exist in isolation or appear all at once. These feelings will come and go, and perhaps appear when you are least expecting it. You mind and body are processing what is happening to you, and you need to allow yourself time to grieve. 
No-one can tell you how to grieve or deal with your emotions. You feel whatever you feel and you are entitled to feel the way you do. We need to identify, express and, lastly, learn to accept our feelings.
Mourning
We need to accept the reality of the loss. No matter how painful it is, we need to recognise that the person is not coming back. This is very important when explaining the situation to children. Children need to be told in clear and age-appropriate terms what has happened. The family needs to be clear on their story of what happened to the person who died and where they are now. Winston's Wish is a childhood bereavement charity. For more information and advice please view: www.winstonswish.org.uk.
When you are ready, you can look at ways of coping with your emotions and moving your life forward.
Moving on
With life moving on, we need to learn to adjust to our lives without the deceased. Friends and family may not visit as often to check that you are ok. This is normal too. People need to get on with their own lives. You may be pleased about this or perhaps find it very difficult as you now need to cope alone. You can cope. The deceased would want you to cope. Having a support network of friends and family is invaluable. There are also many charities that offer support and can put you in touch with other people in the same situation as you: Cruse (www.cruse.org.uk) and Mind (www.mind.org.uk). Finally, you may want to consider speaking to a qualified counsellor who will be able to help you through the process of healing following bereavement.
Remember, there is always hope and people who care; you do not have to go through it alone.
Share this article with a friend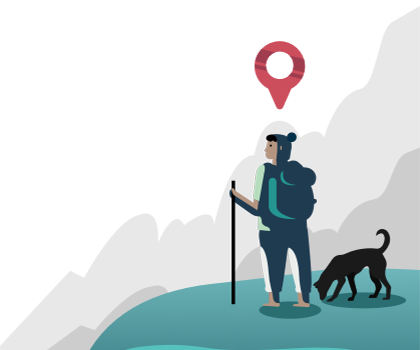 Find a therapist dealing with Bereavement