Family issues
Living and working overseas - endings are part of the path we walk...
In the early hours of a morning I waved goodbye, once again, to my two eldest sons; one journeying back to the UK, and the other beginning his own adventure in Bolivia.
As the vehicle disappeared into the darkness, my heart broke and the tears flowed once again as I embraced the feelings of separation, and acknowledged those all too familiar feelings of loss, of being a family together.
As cross cultural workers; endings, separation and loss are a frequent part of choosing this path. The pain that accompanies saying goodbye is often fresh and frequent. We learn to negotiate transition and letting go, perhaps more than in many other types of work.
Occasionally we can plan our goodbyes, and sometimes we cannot. Easier to prepare for an airport goodbye, but difficult with a friend dying from AIDS in Africa, and impossible for a loved one gunned down in Syria.
How important it is then to take time to consider and process our feelings that accompany our work? Endings are often painful, separation hurts, loss is distressing. Being strong and trying to stay strong can lead to burying our emotions, and this can lead to unprocessed feelings of sadness, anger or fear which if buried, can reappear in other ways when we might least expect: Physical illness, depression and anxiety are just a few. Just as we look after our bodies, we need to look after our mental and emotional health as we walk the path of working and living overseas.
If we don't give ourselves time to stay with our feelings and experience mourning, we can limit our capacity to reach those we are living with, and working amongst. Treating ourselves tenderly when we face endings, in fact enables us to be human and touch others with tenderness and compassion.
We need to take the time and space to be with ourselves. 
And sometimes, other feelings emerge, maybe from previous traumas, we can find it difficult to understand what is happening and why we feel as we do – we may want to seek additional help to facilitate this process.   
"Faith includes noticing the mess, the emptiness and discomfort, and letting it be there until some light returns." - Anne Lamott
Seeking out a place where we can take some time out to experience peace and care from others who will sit with us and provide a safe space to explore difficult feelings and make sense of deep distress. When we are confused, or unsure, having the opportunity to talk with someone who is experienced to help, and not involved with our everyday life on the mission field, programme or project, can provide an oasis. A chance to rest awhile, to unburden our feelings and provide an opportunity for a fresh understanding of who we are and a deeper level of acceptance and acknowledgement of our pain, or struggle.
Recently someone reminded me of the Japanese art of 'Kintsugi'; the use of gold dust in the resin to mend a broken vase; turning an ugly break into a beautiful fix so that it can continue to be used. For me, it mirrors how God brings healing and refreshment through finding a quiet place to be with a trusted other.
Share this article with a friend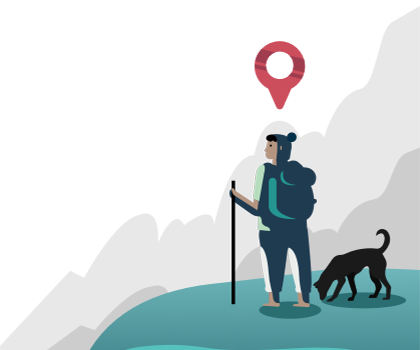 Find a therapist dealing with Family issues