Addiction(s)
Is gratitude the way to maintain recovery from addiction?
When people get freedom from drug addiction the starting point is usually painful. A set of consequences instigate a motivation for change. That initial pain holds memory in the person and is key to preventing further relapse. Losing sight of this can be a dangerous trigger and often changes a person's very thinking to an "it will be okay " cognitive change. This leads people back to the dire ends of drug addiction. 
The recovery pathway holds many challenges. The thankfulness and bliss. The drama and pain. However, the pain is never as deep as what brings people to the crossroads of routes. It's what you do in the pain that counts. Adopt humility and seek help, or suffer the pain alone. When choosing to seek help you may gain the perspective of how far you have come and experience a sense of gratitude.
Whilst suffering alone you may experience a "what's the point" mentality. This is a common cause of relapse. The lost memory of how distressing your last relapse was. How much work you have made to rebuild your life. This is a recipe for disaster. 
When someone comes into recovery there are usually two main types: One, the person who has little support and a little, or even nothing left. No place to turn, a lot of previous options exhausted. Two, the person who has the support and also has attained some material wealth. Now the difference to me is clear. The person who builds recovery from scratch acquires a sense of gratitude for every step made with diligence. The person who already has in their possession, things that promote comfort or fixes, may not have the same appreciation. The sense of gratitude in life in comparison can differ in depth. However, both can recover if displaying the same attitude - an "attitude of gratitude."
Gratitude and appreciation both are linked to a sense of humility. This can be the key combination in preventing relapse.
A loss of this emotive quality can determine how your life can be. In relapse, it's usually a complete detour back to a darkened state worse than the previous episode. Often, accompanied with an extreme amount of guilt and shame. I have never categorically heard of a happy, successful relapse. Remember, relapse is a progressive process so whether it's immediate or a year down the line the end result is the same or for better words, more detrimental than previous.  
In conclusion to this subject, I can vouch for the fact that it's more common for someone to relapse back into drugs when they both lose their gratitude and forget the anguish they may have suffered in what brought them to recovery in the first place. The importance of remembering the drama, chaos, loss, fear and turmoil is the heart of a recovering addict. Along with the joy, bliss, love, connection and hope that evidently is offered by remaining en-route in this life.
If you, or someone you know needs help with drug addiction, you can seek support from a professional therapist. Search Counselling Directory for a therapist in your local area or who is offering online support.
Share this article with a friend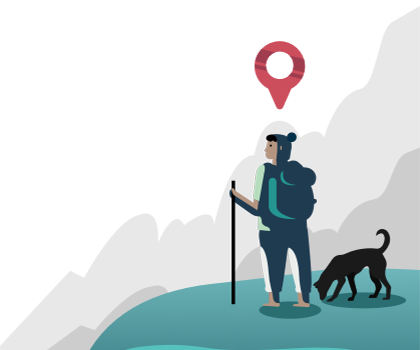 Find a therapist dealing with Addiction(s)