Addiction(s)
Denise Welch: Depression, addiction and postpartum psychosis
You may know her from Coronation Street and Loose Women but there is much more to Denise Welch than meets the eye. In an honest, uplifting interview with Happiful, Denise talks of her battles with depression and addiction. But perhaps most importantly, Denise talks of how she survived the 'blackness' and why she looks forward to the future.
During the Happiful photoshoot, Denise plays a song to the team. It's the voice of her son, Matthew Healy, lead singer of The 1975. "She Lays Down" fills the room. It's his account of Denise's battle with depression, which seemed to take hold after his birth, 28 years ago.
Speaking to Happiful, Denise recalls a darker moment. "I remember sitting on the settee and blackness starting from my feet, working up my body and I was immediately in the thick, black suicidal depression."
It's the most frightening thing that's ever happened to me in my life.
Fast forward 28 years and Denise, now 59, has learned to spot the signs of her depression: a metallic taste in her mouth, and a sudden tingling in her palms.
So when did it begin?
In 1989, on the way home from the hospital after giving birth to her son, Denise describes having an "out of body experience" then a panic attack, which lasted all night, triggered by the slightest whimper from her newborn. The next day, she thought the news of the Hillsborough disaster on the radio was a dream. Denise notes this as the time depression took hold.
She was later diagnosed with being on the verge of postpartum psychosis - a severe mental illness which affects one in 1,000 women in the days after childbirth. The condition is typically characterised by hallucinations, delusional thoughts or beliefs, and erratic behaviour.
Denise tells Happiful how there were times she questioned whether Matty was even her baby.
"I didn't have any bad feelings towards my child, but the way I felt was horrendous. I couldn't move. I lost nearly two stone in four weeks, I couldn't eat anything."
"I still get upset when I talk about it," she says. "It's not just because I feel sorry for me, or the person I was, but mostly because I feel sorry for the women who don't have the support network that I had."
Depression left Denise at her lowest, she drank and turned to drugs to try and numb the anguish.
During her days on Coronation Street, Denise explains how she resorted to self-medication to cope with being overworked, and to alleviate her darker feelings.
"My schedule was so massive that I was led to believe that I couldn't take time off."
"I didn't want to say to anybody, 'I'm depressed', so I worked through two nervous breakdowns on the show," she says.
During this time, the press weren't going easy on her. She explains how she was certainly not "the person the press had portrayed."
Who was that person you ask?
"A woman who was drinking and doing drugs all the time."
Denise tells Happiful how she would turn to cocaine sometimes, if it was available, but she 'wasn't the type of alcoholic that woke up in the morning and swigged gin from a bottle'.
"I never drank during the day with my children. I could go days without drinking, but when I drank to get initial relief, I couldn't stop because I was terrified of the comedown."
Since then, Denise has come a long way. She came clean about her depression, going against the advice of her agent and went public during an interview with Lorraine Kelly for GMTV. In 2013, she became a patron for Mind, the mental health charity and earlier this year, co-produced and starred in Black Eyed Susan, a psychological short drama about what it's really like to live with depression.
I've learned to live with depression. It's like a very unwelcome guest who I tolerate because I know the guest will leave.
Read the Happiful interview, (Just Like) Starting Over
Image credit: Happiful Magazine / Joseph Sinclair Photography
Share this story with a friend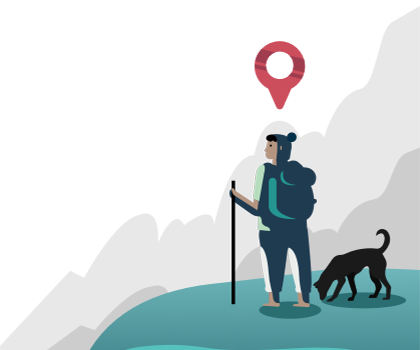 Find a therapist dealing with Addiction(s)