Relationship problems
In defence of "non-spontaneous sex"
In my work with couples the theme that is almost ever-present is a worry about the lack of "spontaneous sex".
There is an assumption that our sexual encounters in order to somehow "count" have to meet the criteria of "free and spontaneous". Evoking an image of impeccably looking specimen of a partner lustfully pouncing on an unsuspecting other, who then willingly submits into the erotic ocean, amidst sensual groans and cascades of romantic musical notes dripping into a glass of champagne (not prepared earlier by the impeccable one, they just happen to have one around). Or any given scene from 50 shades or any relevant reality TV programme. Spontaneous seems to mean – one person suggests another one agrees, preferably no words are exchanged, and it ends with something amazing, erotic, wild and at the same time romantic, just what we both wanted….
Don't get me wrong, I am all in support of those fantasies and perhaps making them real now and again. But most often than not our lives' lists are packed to the brim with mundane but necessary items which do not leave any space for the scenario above. Unless of course, it is planned.
This piece is in defence of the "non-spontaneous sex" and I am writing deliberately before Christmas because that bedroom fantasy often likes to attach itself to the overall fantasy of "John Lewis happy family Christmas". We fall for it forgetting the stresses of preparations, invitations, budgeting presents for all guests, food shopping and cooking. Bamboozled by the "Christmas spirit" oozing from the media, how often one exhausted party takes courage (I will put this flirty number as a clue, or I will buy champagne on the way home) and the other either doesn't notice, or notices and ignores, or complies with resentment, whilst going through menu or presents list in their head.  
I am writing in defence of tea and toast in duel with champagne and strawberries. Planned and expected sexual encounter against so-called spontaneous sex. Planned sex can be nice. It can be great. It can be funny and sexy and at the same time, it can be very down to earth pragmatic sort of thing. Just don't expect it to be spontaneous, and take courage to be open and honest about what is it what you need from sex if you are asking, and be honest what you can give if you are asked.
However, that option is more difficult. Why? Because it requires talking about it. It means that we can't any longer leave in a dream/denial that it will just happen, and continue to secretly blame another half for not guessing or for not responding.
It may be often about agreeing to give each other some space and warmth – with an odd orgasm as a bonus. Or about addressing a physical need that one person feels more acutely than the other, and embracing the experience of giving a loving gift. Maybe it is about understanding that sometimes it is a spiritual communion (when "the Earth moves" – see Hemingway) but sometimes it is all about funny movements with even funnier noises with some physical release in the end.
The most important thing is – make it yours! Be bold about how your life is and how sex fits into it. Perhaps develop your own fantasies of very well planned and welcomed by both sex. Sex which is not assessed as an indicator of how "good" our relationship is or is not within some unspecified social norms.
Which is my wish to us all for this festive period and the new year.
Share this article with a friend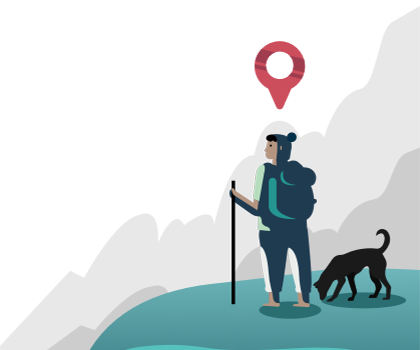 Find a therapist dealing with Relationship problems