Addiction(s)
I want to stop watching porn
Many young men in their 20's or 30's wanting to have fulfilling relationships find they have difficulty in doing so. There is a variety of reasons why this might be but increasingly the use of porn may be a part of the problem. Some men may have started watching sexually explicit videos from the age of 10 or 11 and most adolescent young men have seen pornographic materials by the age of 13 or 14. A time when the brain is rewiring and setting new patterns of behaviour.
Despite having a desire or need to be intimate with their girlfriend or boyfriend they have difficulty in doing so. They may not be physically successful or find that they have difficulty in connecting emotionally. Watching porn compulsively (every day for example) may indicate that a person is addicted and therefore could suffer the same withdrawal challenges that heroin or alcohol addicts suffer. Don't listen to friends who say that you should just stop. It's not that easy. The brain likes habitual activities and resists any change that might remove those habits especially those habits, such as watching sexual images, that are enjoyable.
Men who watch a lot of porn may suffer a number of issues such as having difficulty with delayed or premature ejaculation and/or sometimes also a difficulty around getting a full enough erection for penetration. For a young man starting to get involved in relationships, this can lead to feelings of poor self-belief and insecurity which can, in turn, mean avoidance of physical intimacy. Unfortunately, this may also make your potential partner question the relationship and their attractiveness.
Along with this can be issues around trust. The partner may interpret the inability to perform as an indication of unfaithfulness. And usually, most men who watch a lot of porn are ashamed about their lack of ability to control themselves and so are extremely good at hiding this secret activity. But holding secrets like this means that there can be a barrier to emotional intimacy. Again partners may sense that something isn't quite right and if they feel something isn't right they may ask their partner what is wrong and not be fully satisfied with the given answer.
So, what can be done?
Well, the first step is to decide what is important in your life - watching porn or having a potential relationship. Sometimes not actually an easy question to answer. However, assuming that you decide you want to take back control then you have to accept that you haven't been in control. But also accepting that you can actually get back into control. Just because you've tried to stop once or twice or even more and have failed this doesn't mean that you won't succeed the next time or the time after that. Stopping any addiction is difficult. If it was easy there wouldn't be addicts.


Some people can be very focused and stop and go cold turkey by themselves. Usually, this ability ties in with a desperate need to change. Something traumatic or substantial such as a threat to end a relationship. Most, however, usually the need the support of a professional if only for the kick start. There are also support groups around the country (SA, SAA or SLAA) and a lot of information online and in books. Improved knowledge about the addiction tied in with being determined and focused helps power the change that is necessary.
Decide why you want to stop. What is your goal? And remember, for most, watching porn is stimulating and enjoyable. Watching porn provides hits of dopamine, the feel-good hormone. So accept that you are going to give up a certain pleasure and look to filling that gap. Although they won't fully replace the dopamine hits obtain from porn watching and masturbation it is suggested that an addict should look to find new hobbies or activities. Join social groups. Look at your job and decide whether you want to continue with it. Is the stress from work pushing you to self soothe? Or are there other things in your life that are making you want to self soothe.
But most of all believe. Believe you can do it. Believe you can change and take back control. Believe you are a good person who might make mistakes and believe that you can have a close and enjoyable relationship. Believe you are worth it.
Share this article with a friend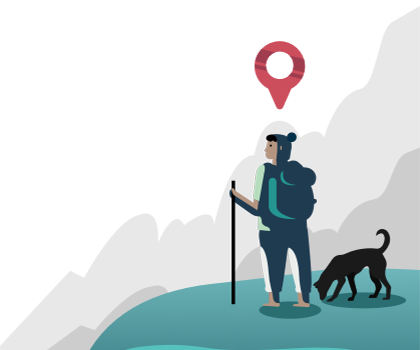 Find a therapist dealing with Addiction(s)