Anxiety
How to prepare for post-lockdown life
After almost a year from the very first lockdown in the UK, we are now being given dates for different services to re-open and more social interactions are once again being allowed. For many, this is a time of excitement, of planning parties, holidays and family reunions. Days out shopping, lost in the shopping centre for hours with their friends.
For others, though, this is a time of heightened anxiety, filled with thoughts of having to go to the office again, attend family meals and social outings.
You may also be feeling a mix of everything - excited to socialise again but aware of how busy (perhaps to the point of being burnt out), your life was before. If you are feeling concerned about how to cope with post-lockdown life, there are some things you can do to help make it a little gentler and to look after yourself whilst you find your place in the world again. 
It's OK to say no
Maybe you previously felt as though you were run ragged, had no time for yourself and you have found that you've really enjoyed being at home more. Are you wondering how you'll be able to maintain any balance once everyone is asking you to dinner, parties, nights out and work events again? And that's not even thinking about the shopping for your elderly relative, helping a friend redecorate and walking other people's dogs.
Saying no can be difficult, but in order to keep ourselves balanced and not become worn out, it is vitally important to learn how to be OK with not accepting every invitation or call for help. Use this time to practise different ways of saying no. Stand in front the mirror, look yourself in the eye and try out different phrases. Repeat this every day so you feel more confident saying - and meaning - them.
Try things like:
"Thank you for asking but I really need an evening at home."
"I'm sorry but I can't this time."
"I can't today, but why don't we put it in the diary?"
The more you say it, the more confident you will feel with what you're saying and the more OK you will feel putting it into practice. If you live with someone, ask them to be your guinea pig and try different responses out with them, too. There are ways of saying no to people, of not accepting every invitation or running to help instantly, without offending the person asking or giving the impression that you're not interested.
Saying no is a really important part of self-care, but there are many other things raising their heads which we now have to address.
Start going a little further
If you have been getting your shopping delivered, working from home and not really leaving the house at all, it may now be starting to feel really overwhelming that you will need to get out that front door one day soon. If you've been spending lockdown almost entirely at home, now is the time to begin working on your plan to help you get to the end of your road and beyond. I mean that quite literally.
If the thought of going into your corner shop is too much, begin by walking to the end of your road, or a few houses along, to get used to getting outside. Write a plan to do this a few times a week. After two or three weeks, extend it a little by going to the post box, corner shop or around the block. If you're back indoors within 15 minutes that's OK, it's a start.
If you find it difficult to get out the door at all, arrange a walk with a friend or neighbour – this works in two ways. Arranging to meet someone means you are less likely to not go and going with someone means you are not on your own if you find it really difficult. Keep going from this point, adding in things like going a little further, walking to visit a friend, going to a bigger shop, walking past where you work if this is possible.
Incorporate some research into this as well. Most supermarkets publish online when their busier and quieter days and times are. Use this to help you plan when to go there. This will help you to begin to feel OK getting out again but equally at a time when it's quieter will help with avoiding overwhelm.
Techniques to ease anxiety
As well as having a practical plan, there are things that can be incorporated into your daily routine to help reduce stress levels, helps us sleep better and relieve anxiety. It's time to develop your self-care checklist. 
Simple breathing techniques can keep your heart rate down, help focus on you and make you aware of your immediate surroundings. One minute waiting for the kettle to boil can be spent taking deep breaths, which will help you reduce the frantic thoughts in your mind and enable you to focus a little better. Doing this regularly – with every cup of tea, commercial break in your favourite programme or waiting for the bath to run – will also give you some time to be aware of your body and how you are reacting to what is going on around you. 
While you become more aware of your body, notice if there is anything that needs your attention. Do you need to move around a little more? Would you like to begin trying wearing your hair in different styles? Have you got any niggling aches and pains that need attending to? Use the next few weeks to address these.
Try and get up and stretch every now and then. When you walk to the kitchen for that cup of tea, take exaggerated steps to stretch yourself. If you've got a garden try and take a walk around it every morning and afternoon. If you've got clothes you've not worn for almost a year, start wearing them again. Get your mind and body used to seeing you in work clothes or dinner date outfits again. 
All these small steps will, over time, help you to feel more confident which in turn will help you feel that you can manage when lockdown eases and you have to gently get yourself back into life. 
Share this article with a friend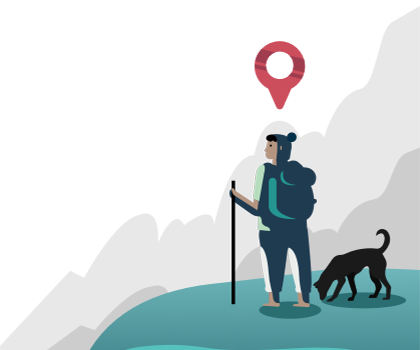 Find a therapist dealing with Anxiety