Bereavement
How do you cope with change?
It is probably true to say that most of us find change difficult and unsettling. Familiar patterns are disrupted and new routines have to be established. Because of this, it is tempting to try to avoid change. This is understandable, but the problem with this approach is that change will happen to us however much we try to avoid it. It may be a change in our health, it may be a bereavement or it may be the loss of a job or the ending of an important relationship.
Clients often seek counselling when faced with change that involves painful losses. It is a strange irony that at this low point, it is often possible to discover new inner resources, as we dig deep to fine ways of coping.
The poet Robert Bly puts this well when he says that the 'treasure' is found in the place where the wound is. Finding the 'treasure' may mean discovering a new perspective and sense of self-acceptance. It is often only when things go badly wrong for us that we are prepared to take the time out to reflect on our lives and consider new ways of being.
It may mean learning to be kind to the self and to accept kindness from others. This idea is explored in a beautiful poem by Naomi Shihab Nye called Kindness. It begins:
"Before you know what kindness really is you must lose things..."
Sometimes clients feel that it is a weakness to seek counselling when we hit a bad patch, but we all have times when we lose our way and need help.
It is important to remember that the support is there but we need to find the courage to ask for it.
Share this article with a friend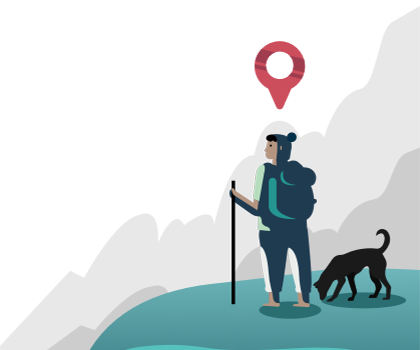 Find a therapist dealing with Bereavement