Relationship problems
Feeling 'alone' at Christmas and New Year
Another Christmas approaches with all the same feelings and dread one may have felt the year before. For many, It always seems to highlight people's sadness and loss as well as feelings of loneliness, rejection and abandonment.
This Christmas I am again reminded of my own situation where the absent father that abandoned his daughter and son, now six years ago, has still has had no contact with any of us during yet another year. Christmas and New Year seem to magnify the absence of the missing parent. No telephone calls, no texts and no cards…
I remember the first Christmas there were no cards for my son. I thought at the time that maybe the card was late in the post, he must be away on holiday or he'd phone on Christmas day. We waited all day and it became apparent by the evening, the call wasn't going to come.
Every Christmas I ask myself the same question. Why does a parent suddenly abandon his children?Why would he break their hearts? The questions used to play around in my head like a record being re played. I must have made up all the excuses as to why. One day the truth that I had so desperately tried not to see, came out of hiding and the truth presented itself to me. As the ugly truth revealed itself, I shed another tear as I can't believe the man I once married, that attended the birth of both my children had simply abandoned us. The only reason for his lack of contact was simply because 'he' chose to not have any contact.
I will never understand it, never stop feeling sad for my children, never accept it and comprehend how he can live without wanting to know how his children are but today I do let go of hope that there will be contact. I've always been positive that one day I would see my sons face light up when he receives a card from his father but today I am positive that this will not happen.
Christmas is a difficult time for a large majority of people for many different reasons. It magnifies our loneliness, highlights the difficulties in our relationships, stretches us financially, reminds us of how much we miss loved ones that have passed from this life, we may reflect on happier times. As we drive along village lanes or housing estates we see the Christmas decorations and festive lights. They may look appealing, cosy and welcoming. We may fantasise about the happy families that live in the house with the twinkling lights. Having always felt that I'm likened to the girl at the window observing a glimpse of how others live, never has that feeling of being the outsider been more prevalent. My anxieties that I thought were under control seem to have reappeared and I struggle to remain calm as I feel real panic rising up inside of me. I want to run but there is nowhere to go… I am forced to face the truth… Christmas brings with it many difficult feelings and emotions.
For the majority of clients struggling with their own equally difficult issues, the one that presents itself across the board is feeling 'alone'. That feeling of being 'alone' appears to be magnified at this time of the year despite some people telling me they are in relationships or staying with families. On top of this we are further made to feel we should be 'happy' creating further anxieties in people, With the New Year approaching it is also a time of reflection which may further impact on low moods.
Perhaps it may be of little comfort to know many people feel the same. During this Christmas time one needs to not lose sight that it's not going to last forever. Perhaps it could be a time where one could focus on the real meaning of Christmas which is about giving. I know many clients have found that by giving help, volunteering to help people less fortunate, have found a new way of coping through the sadness they feel at this time of the year. They also report a great dealt of satisfaction in helping others. I am sure we could all do a little more to help others including an elderly neighbour that may be spending it alone. Perhaps one could bring a little cheer to them by merely making them a hot drink, having a conversation with them or seeing if there is  any small jobs they can assist with. A smile, some human contact could bring so much joy to the person that is 'alone'.
So by really applying the meaning of Christmas which is of giving and bringing some comfort to others through human caring, compassion and listening we can find inner satisfaction and truly apply the real meaning of Christmas.
As a counsellor I am also aware that for some they may need extra support through this time and to remember that the Samaritans has a 24 hour telephone line. I hope you will be able to find some peace and meaning within yourselves during this festive period.
Share this article with a friend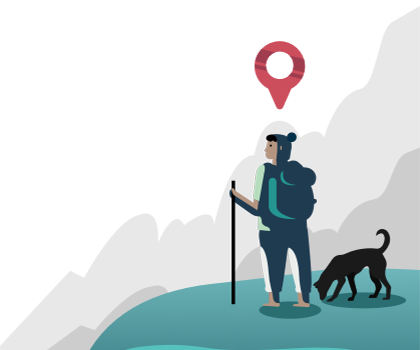 Find a therapist dealing with Relationship problems