Depression
Depression and how the counselling relationship can help
Depression can affect a person on a physical level in many ways, such as a type of lethargy, a lack of energy or reduced motivation to "get going". On a mental level, it can be described as feeling "low" or "down". It can lead to a gradual withdrawal from relationships and accompanying low self-esteem or self-confidence. 
This type of feeling affecting the whole person can come on suddenly or gradually, at any time of the year or at a similar time each year. For some individuals there is no set pattern. 
Depression if left untreated can be fairly deleterious to the individual in many areas, such as relationships with colleagues, family and friends and affect employment in terms of time keeping and being able to keep on top of work.
Conversely the cause or origin of the depression can be relationships with colleagues at work or a situation involving family or friends. This can lead to a feeling of lack of control or a learned helplessness over time. Depression is sometimes described as "anger turned inwards".  
Going to the GP can help and a course of medication considered suitable for the individual may be all that is needed. On other occasions it may be worth considering counselling. For some cases both treatments can work together. What is also helpful is to try to increase physical activity. This may include walking or any kind of sport suitable for the individual concerned.
The aim of counselling, in whatever form, is to enable increased self-awareness and to get in touch with the anger safely. It works to encourage the use verbal expression or if unable, to draw, paint or use objects to describe situations or people. 
There are many different forms of counselling but essentially forming a good relationship between client and counsellor is key to alleviating initial distress. 
What is also crucial in a developing client-counsellor relationship is trust.
Trust can be facilitated with the client secure in the knowledge that all material is confidential. Some aspects of the clients' story may be discussed with a suitably qualified supervisor in order to ensure that the client and counsellor relationship is flowing smoothly. This is with particular adherence to the professional body's criteria to which the counsellor is affiliated.
For some clients this may be the first time they have opened up to someone or the first time that someone has listened to them. This in itself can lead to greater self-awareness by the reflecting back on process of counselling. 
Some counselling may be for only six to eight weeks: for example person-centred or CBT and can focus on one or two issues. Other forms of counselling, such as psychodynamic, can be longer term. As the relationship progresses between client and counsellor, they enable a peeling back of layers or ability to go back into earlier life situations. Sometimes it may enable a repeating pattern of feelings to situations to emerge. This greater awareness can occur with any type of counselling and can lead to a strengthening from a vulnerable position.
Counselling can lead to an ability to be able to approach situations or people differently with perhaps a more positive outcome.
Share this article with a friend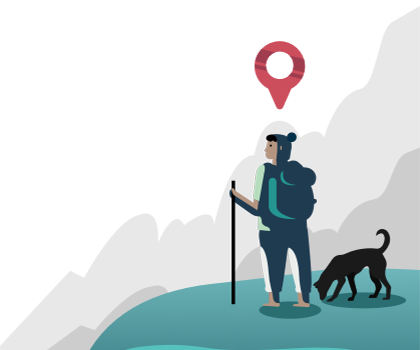 Find a therapist dealing with Depression