Relationship problems
Couples therapy - common questions
Coming to therapy as a couple is an important decision for your relationship. It can offer an invaluable opportunity to restore the connection between you and your partner, deepen intimacy or increase your mutual understanding. Research shows that most couples come to therapy with an experience of six years of conflict. They often wish they had found a way to therapy sessions earlier. This is understandable: once therapy becomes familiar, it brings relief and hope for a better future. Nonetheless, it often feels like a difficult step to start therapy with your partner or spouse.
Below are some common questions that couples ask before coming to therapy. The answers are just a guide and will depend on the therapist you choose to see.
When is a good time for us to come for couples therapy?
Ideally, you would come to therapy as a couple when both of you agree that something is not quite right in your relationship and you want to make the relationship great again. Another useful thing to reflect on is: when do you normally reach out for support in any area of your life, whether it is relationships, parenting or work? Do you do it only when things get really tough, or after a long struggle all by yourself, or perhaps as soon as you notice that something is not quite right? There is a variety of needs for external support in every relationship and all of them have their place and need to be understood rather than written off as right or wrong.
What can we expect from the sessions?
You can expect that your therapist will be interested in what both of you have to say and how each of you experience being in the relationship. When meeting with couples, the therapist will strive to create a sense of emotional safety in sessions. Many couples come to therapy carrying deep, emotional wounds within themselves. Those wounds can be treated only when sessions feel safe and each partner is ready to listen, as well as to be heard. So the therapist will take care to ensure that, for example, the conflict between you is de-escalated before attempting to explore more deeply what you need from each other, what you hope for and desire. In any case, the therapist will not judge you or try to fix your relationship, this is not the role of the therapist.
When is couples therapy not the way to go?
Ongoing physical violence, drug or alcohol dependency of one or both partners, or an ongoing affair are all conditions that deter couples therapy. This is because these factors prevent the creation of a safe space between partners.
At the heart of my work with couples is the belief that to create loving relationships we need trust, respect and understanding. These core values guide my work with couples. Even if the love cannot be repaired, we can still work on respect and understanding, especially when the future of children is involved and you share parenting.
Share this article with a friend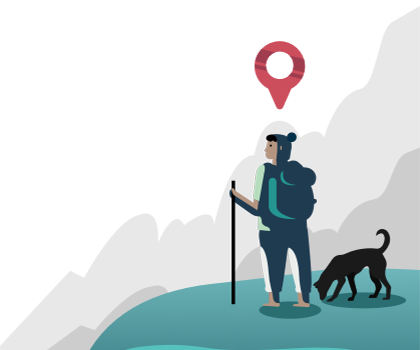 Find a therapist dealing with Relationship problems