Anxiety
Coronavirus anxiety
Events outside our control seem to be moving at such an accelerated pace. Tasks, people, events and places we would have visited without a second thought are no longer doable. Some of us can't go into work, or the way in which we work has had to radically change. All my work is now online. Perhaps you have lost your job, or being self-employed have suddenly - through no fault of your own - have no income, and at the same time, there are bills you have to pay.

There has been so much change over the last few weeks and my guess is that you have experienced a rollercoaster of emotions which I expect at times may have been overwhelming and difficult to process. Our lives and the way in which we live our lives has changed radically in such a short space of time that I would be very surprised if you had not felt some sort of anxiety.

In the circumstances that we all now find ourselves in, it's perfectly normal to feel anxious. This article is focusing on coronavirus anxiety; a virus that has caused a pandemic, the like of which none of us has ever experienced in our lifetime. Impacting our lives, society, the economy, our country and every corner of the world. There are, of course, different types of anxiety and I will be exploring these in further blogs in the future.  

To counteract coronavirus anxiety, I invite you to stop focusing on what isn't in your control and instead, focus on the here and now and 'what is'. 'Self-care' of mind, body and soul has never been more paramount and important than it is now.
'Self-care' of mind, body and soul
There are practical steps you can take when it comes to self-care. Exercise, go for a walk, jog, cycle, perhaps you might want to try one of the many exercise videos that you can find online.

I can highly recommend yoga; you're stretching, working on your flexibility, using your breath and building core strength. Yoga is designed to encourage relaxation, reduce stress and relieve anxiety. With regard to loss of income, the government has offered a lot of practical help which can be found on the HMRC website. Perhaps you have or are considering joining the army of volunteers that are assisting the vulnerable and the NHS on the frontline. Perhaps you might explore a new hobby, paint that picture or read that book you now have time to read. The list is endless. What I invite you to do is limit your google coronavirus searches, the number of news bulletins that you watch, and focus on the here and now.

Structuring your day may help. If you are working from home and/or are homeschooling, that may provide you with some structure. If you are not, perhaps consider structuring your day in a way that suits you. Give your day purpose, perhaps set yourself an achievable task for the day.

Another self-care method is meditation. Meditation might not be for you: remember, this is about figuring out what works for you and what doesn't. You will find various meditation videos online. Meditation reduces stress and this, in turn, reduces anxiety. It can also be used as a tool to enhance self-awareness.

Working on yourself, becoming more self-aware, will impact on how you live your life and relate to others. It will impact how you navigate confusing, painful, difficult emotions and challenging times, such as self-isolation, social distancing, lockdown etc. Psychotherapy/counselling is also another 'self-care' tool that people use to explore the 'self'.

However, psychotherapy/counselling isn't a self-care tool that suits everyone. To embark on a course of counselling is courageous. Parts of the journey will be enlightening and joyful, parts painful and difficult. Counselling can be a very rewarding process to go through. It can offer a lot of healing, insight to self and others and ultimately bring extraordinary inner peace, joy and happiness, that you can tap into when you find yourself in, or living through very difficult times such as these.
Share this article with a friend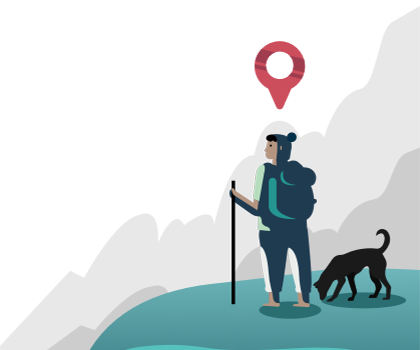 Find a therapist dealing with Anxiety