Bereavement
Coping with bereavement
"We come in this world to learn to attach, become attached, separate and lose" - Bowlby.
Grief is a natural reaction to death and dying. It is a necessary response to the overwhelming sense of loss we experience, when we lose someone close to us. 
What happens to those left behind can best be described as the grief cycle. This cycle or stages are not linear, neither are they equal in their experience. Some people may not even experience bereavement as most of us do. People's grief and other reactions to emotional trauma are as individual as our fingerprints.

Denial is a refusal to accept bereavement and is a defence mechanism. I call it the 'why me?' stage. This is an avoidance of emotional pain, instead of focussing on why it happened to them. Some people can become locked in this stage when dealing with a traumatic loss.
Anger manifests as angry with self or others close to us. It is common to feel guilt associated with angry emotions towards the person who has passed away (and left us to deal with life alone). Knowing this can help us to support close relatives/friends who may be experiencing bereavement.
Bargaining stage is normally experienced when facing imminent death of a loved one. It can involve attempting to bargain with the unknown higher power a person believes in. 'If I do ... maybe (loved one) will be cured'. Bargaining rarely provides a sustainable solution, especially if it is a matter of imminent death.
Depression is part of accepting loss with emotional attachment. It is combined (and natural) to feel sadness, regret, fear and uncertainty; showing a process of acknowledged reality.
Acceptance varies from person to person depending on the relationship with the dying or dead person. I believe it is important to understand grief as natural part of the human experience. 
Support can be at hand by attending a bereavement support group locally to share or listen to people in similar circumstances. Eating well and exertive exercise such as a jogging, aerobics or even spring-cleaning will act as a great stress reliever and at the same time allow time alone with your thoughts. On the other hand, reading about other people's experience of death related grief can help us to appreciate our feelings of loss. Alternatively, churches and other places of worship can provide a place of reflective peace, whilst rituals and ceremonies are another way of saying goodbye to your loved one. Memorial services, planting a tree, scattering the ashes or even a wake after the funeral are all helpful and comforting.
Psychological bereavement support with a trained professional can be immensely beneficial where you can talk about your personal feelings without guilt. Lastly, remember that each individual experiences death, loss, grief and bereavement in their own way.
Further reading:
C. S. Lewis: A Grief Observed (often best known for his series 'The Chronicles of Narnia')
Sogyal Rinpoche: The Tibetan Book of Living and Dying.        
Share this article with a friend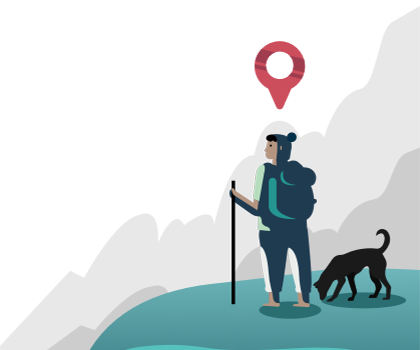 Find a therapist dealing with Bereavement