Anxiety
Changing our focus - dealing with anxiety
When your day is frantic and you feel as though you are losing the plot for whatever reason, try this. We are going to use this short grounding exercise based around our five senses to distract us and bring us back to the here and now.                       
First be comfortable – you don't have to be lying down or even sitting down you just need to take a little time for yourself. You can try this anywhere.
We are now going to think about our five senses and connect with all of them on a sliding scale from five.
Look around and focus your eyes on:
Five things that you can see:
It might be a table, chairs, your coat, your child, your rings, a tree out of the window – the window – just five things.
This will probably already have slowed you down and brought you back to the world – stopped it seeming to spin so fast that you are going to fall off!
Now look around:
Four things that you could touch (you don't have to touch them unless you want to).
Could be the same as above – or anything else you could touch – your jumper, one hand with the other, the door, the floor – just four things.
Your focus will be starting to move away from all the things which seemed impossible to where you are now – distracting you from the anxiety and overwhelmed feeling.
A bit harder is the next one (depending on where you are).
Three things that you can hear
It might be a clock ticking, fingers tapping on the keyboard and a really loud motorbike revving up outside – you may be hearing your breath, a TV or radio – just three things.
Just two more.
Two things you can smell
Should be getting the hang of this now – you might smell your perfume, or the room you may be in may have a definite smell, it may be perfume, coffee, just have a go – just two things.
Finally the sense we probably rely on least – one thing that you can taste.
A cup of coffee/tea or squash you have just drunk, a meal, toothpaste, sweet. You see what you can taste.
This should not have taken you any more than 5-10 minutes. You may like to run through it again. It should slow down your day and make it possible to carry on in a much more positive way.
One thing's for sure, you will never know if you don't try!
Share this article with a friend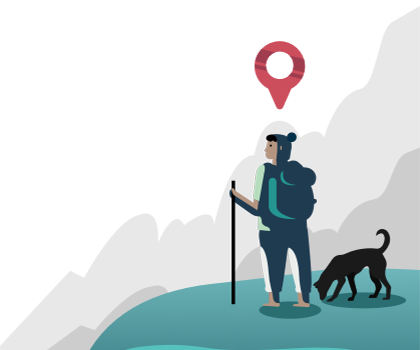 Find a therapist dealing with Anxiety